CluedIn
Master Data Management

Platform

CluedIn provides a foundation of data infrastructure to provide reliable, secure, scalable and trustworthy data to fuel any data-driven project.

This is not 10 products, this is 1.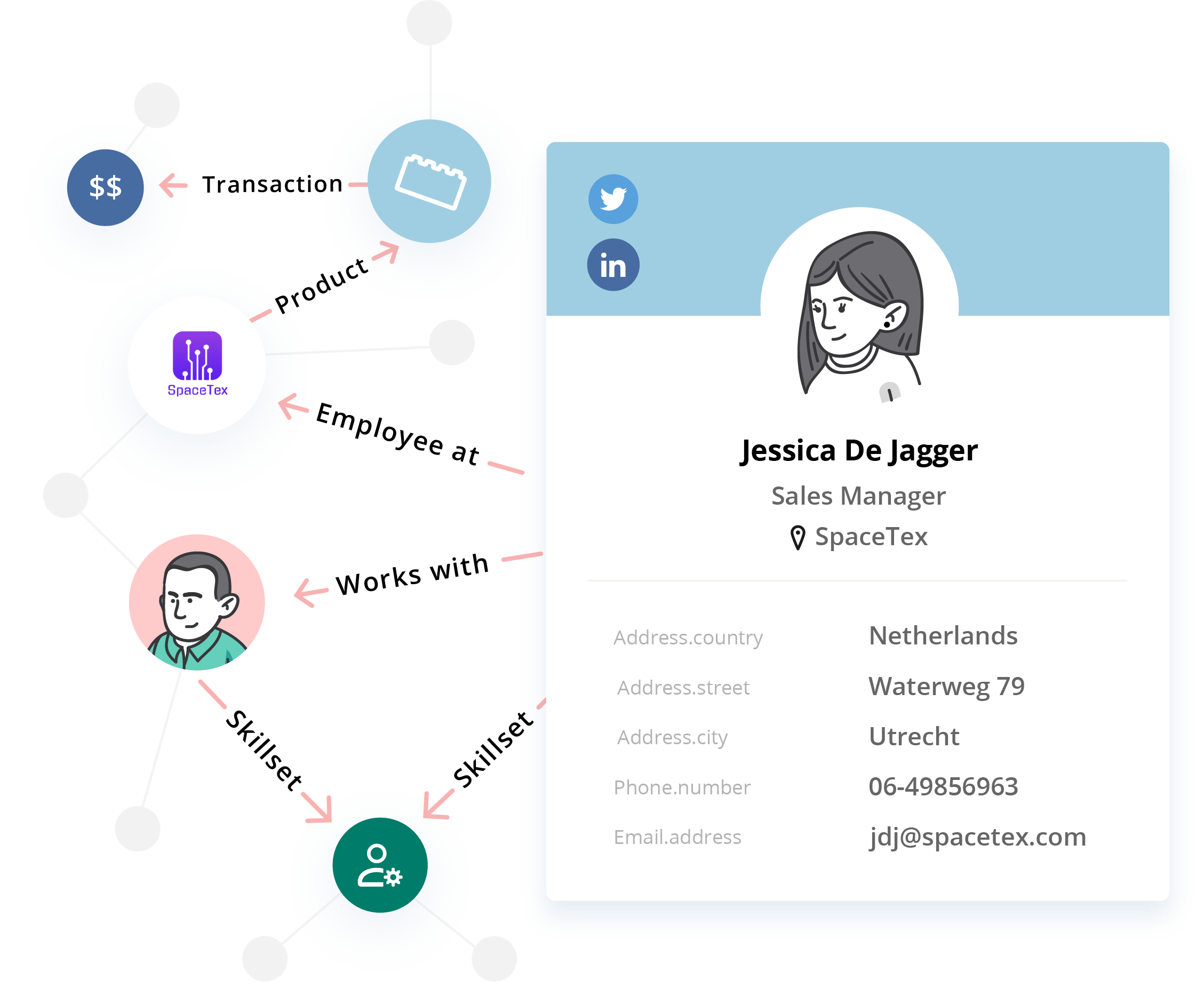 What are the pillars of the CluedIn MDM platform?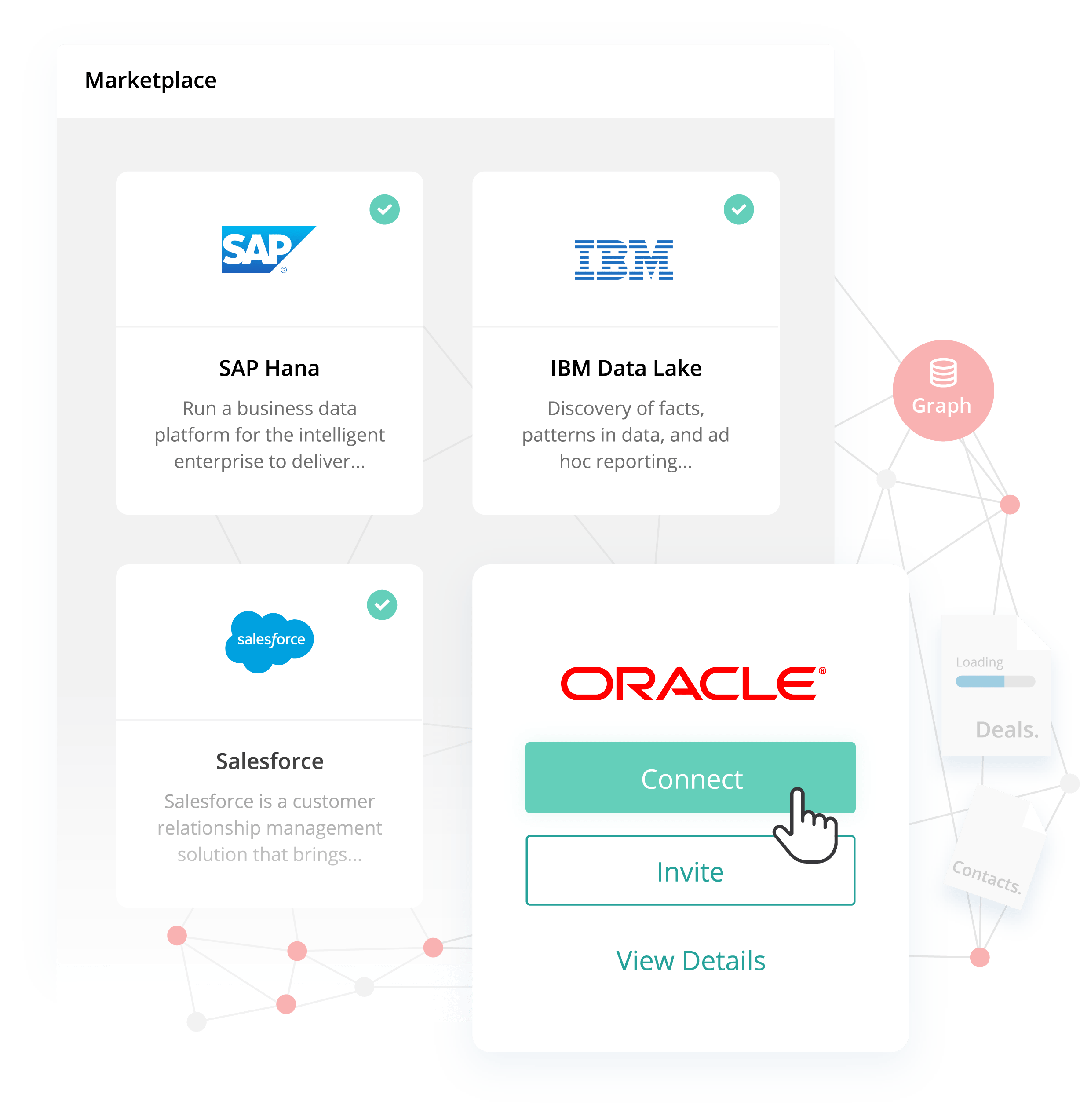 Data Integration
Whereas all our competitors ask you to manually wire systems together, we don't. Our schemaless graph modelling means that the model is automatically inferred from the source systems themselves. This means that you just add data and it is already connected to every other data source.
Business Value: Time to value with your data is much quicker. Scalability of number of sources is endless and as you grow, acquire companies and bring on more tools, the complexity of integration does not grow. Adding system 300 is as easy as adding system number 1.
Data Preparation
Get an instant view of what data needs fixing and tools to help you fix it. Instead of you going on the hunt for bad data quality, CluedIn proactively tells you what needs to be fixed and gives you the tools to do it.
With CluedIn Clean, teams can proactively clean data in a consistent way where all consumers will instantly benefit. No need to clean the same data twice. Data Arbitration is built in and CluedIn fixes Addresses, Company Names and similar common issues better than any other player.
Business Value: Automatically complete records that you don't have data for, increase data quality, simple to use and consistent tooling around cleaning data company wide.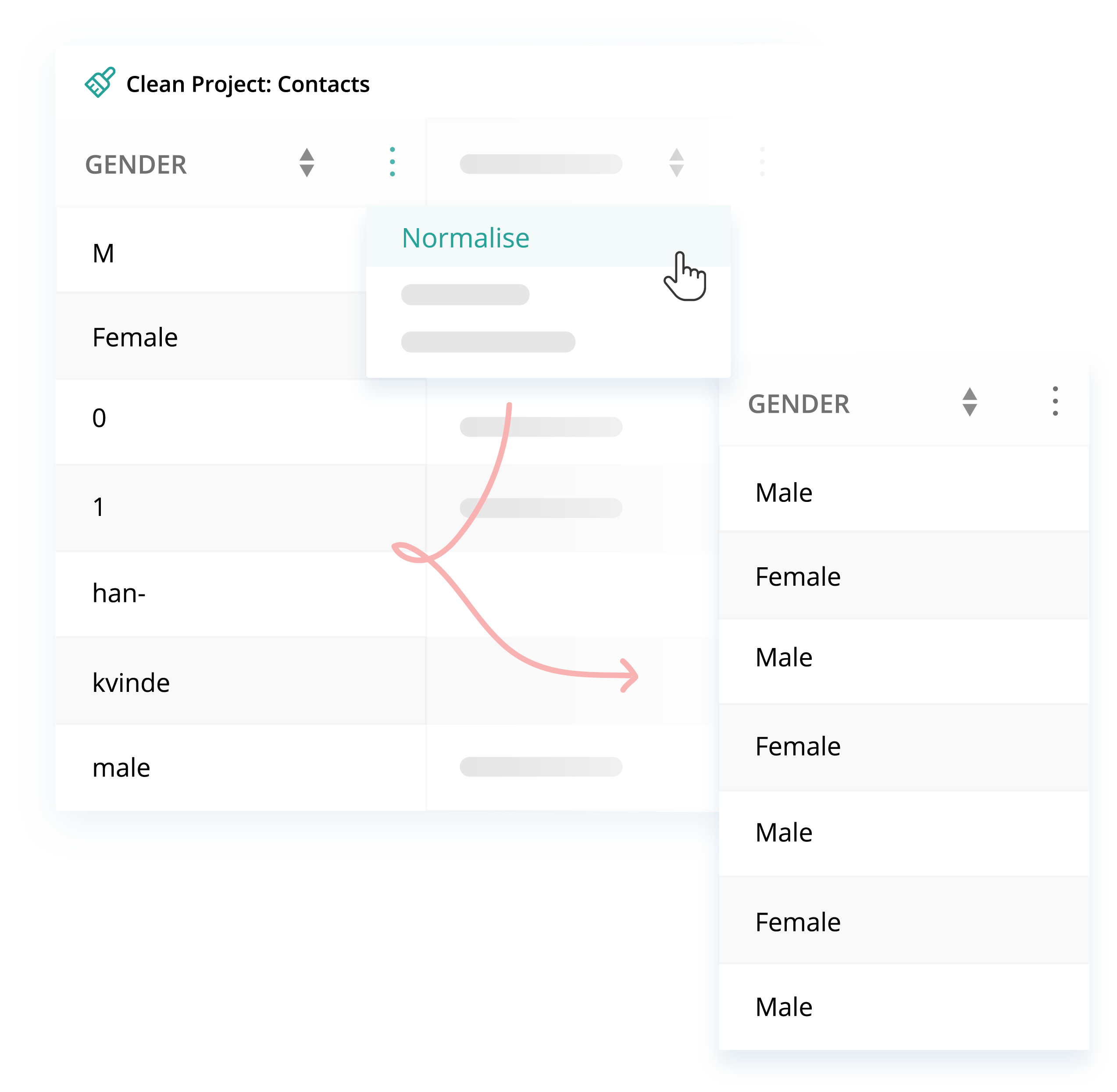 Data integration (49%) and data preparation (37%) are among the top three technologies that organizations would like to automate by 2020.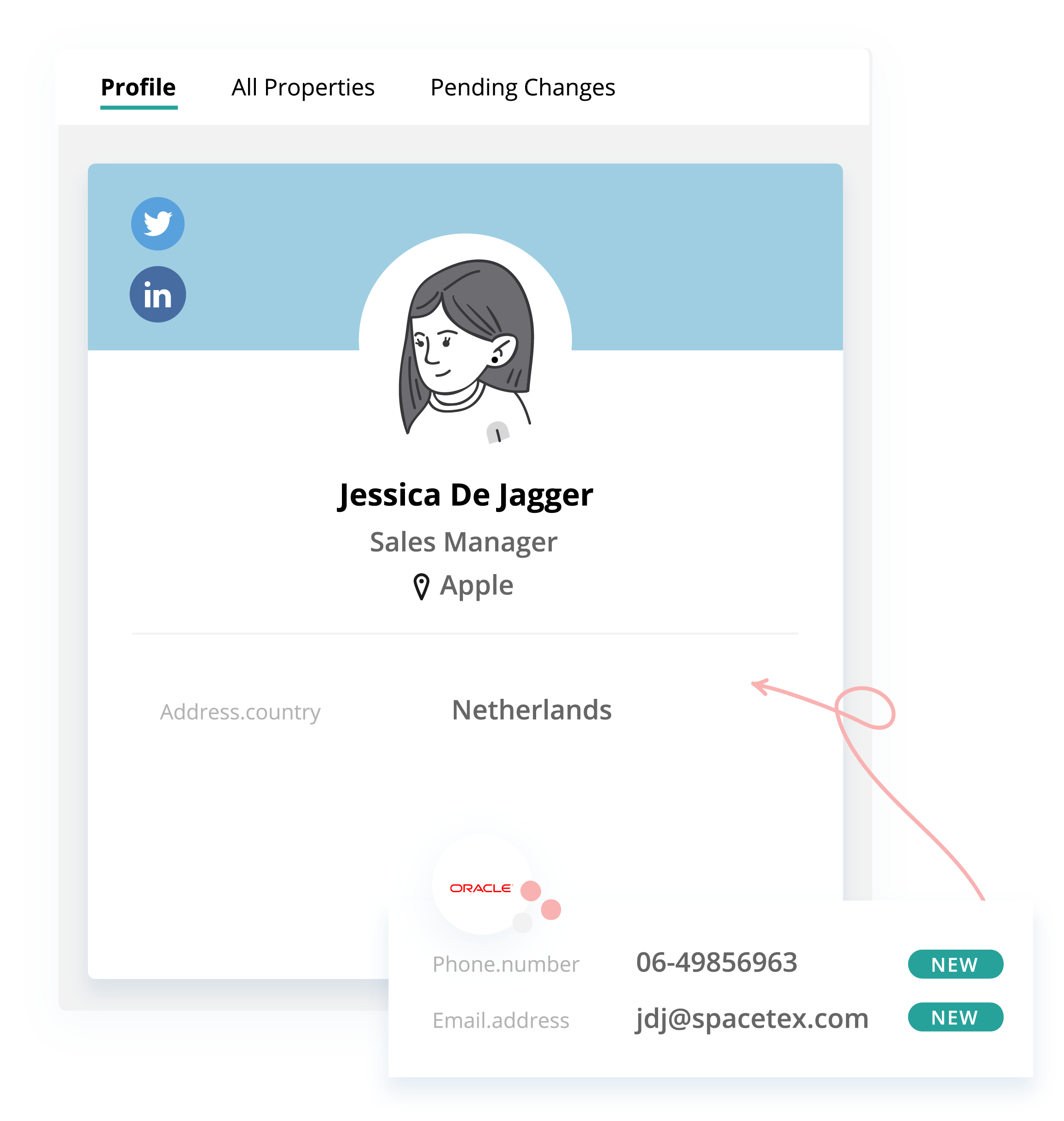 Metadata Management
Setup proactive and reactive business rules on what your data should look like.
Guarantee ownership of data throughout the entire data journey.

CluedIn has the leading deduplication engine in the space by a multiplier of 12.

The only data platform that can properly do Hierarchy Management.

Write back to source systems included.

Active and ML driven metadata management.

Intuitive Golden Record Building.

In-built data quality rules.
Business Value: Gain visibility into the data that is important for your business.
Data Enrichment
30+ prebulit external data services for cleaning, enriching and completing for records.

Fuzzy External Data Matching.

Localised cache for API token efficiency.

Enrich once, use everywhere.
Business Value: Automated Enrichment from External Datasource. Support for manual enrichment as well in CluedIn Clean.
Customer Cases: Leading Audio Provider (contact for details)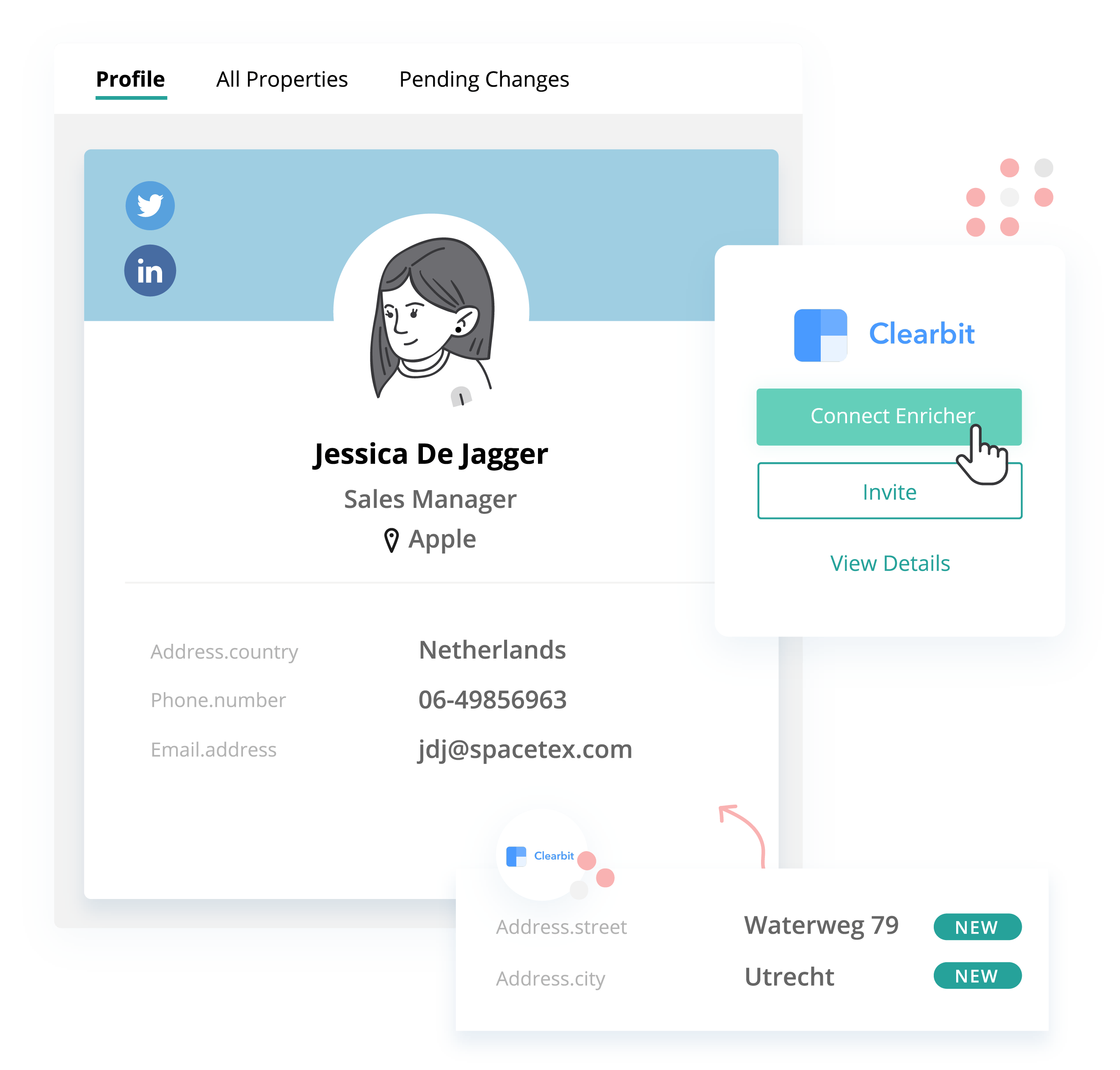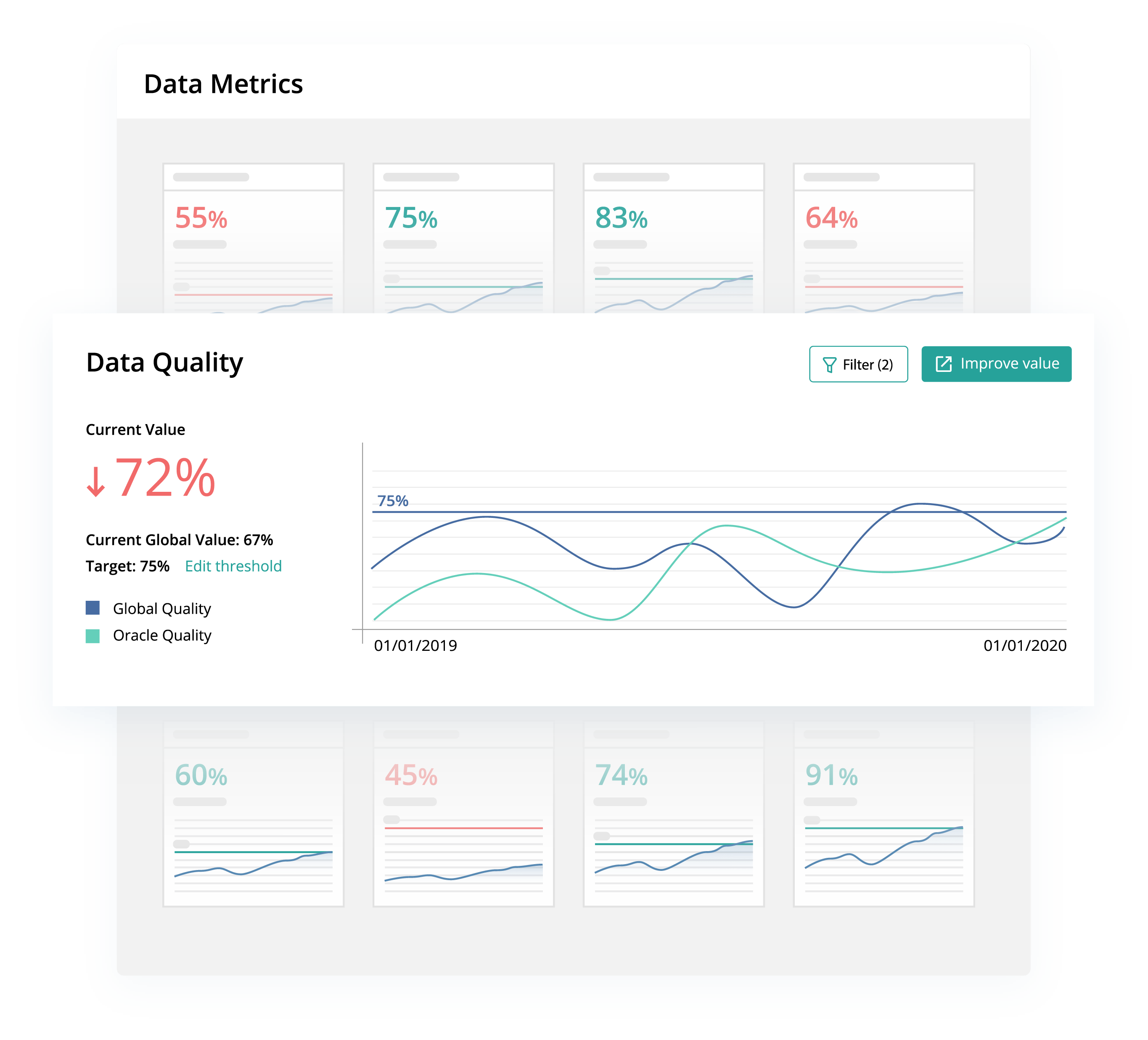 Data Quality
Track Data Quality throughout the entire workflow.
Whereas all our competitors will show you a subset of data quality scores, CluedIn has more data quality measurements that also track the history of quality over time. You can also add your own Data Quality metrics, no competitor does this - they have baked it into their platform.
We will then highlight what you need to fix so you don't need to guess.

Tracking at Global, Source, Entity and Property Level. Metrics are instant and free.

Inbuilt profiling and business-rule builder.
Business Value: Immediately know your company data quality levels. Set KPI's and sit back while CluedIn helps you get there. Track your Data Quality as your team uses our preparation tools to clean data.
Data Compliance
Automaically mask and track lineage of where you got your data from and where it is going. Supporting the full life cycle of Data Privacy with features like automatic PII detection.
Business Value: Achieve full compliance so you can utilise your data with confidence. Go at full data speed, knowing that you are not breaking regulations.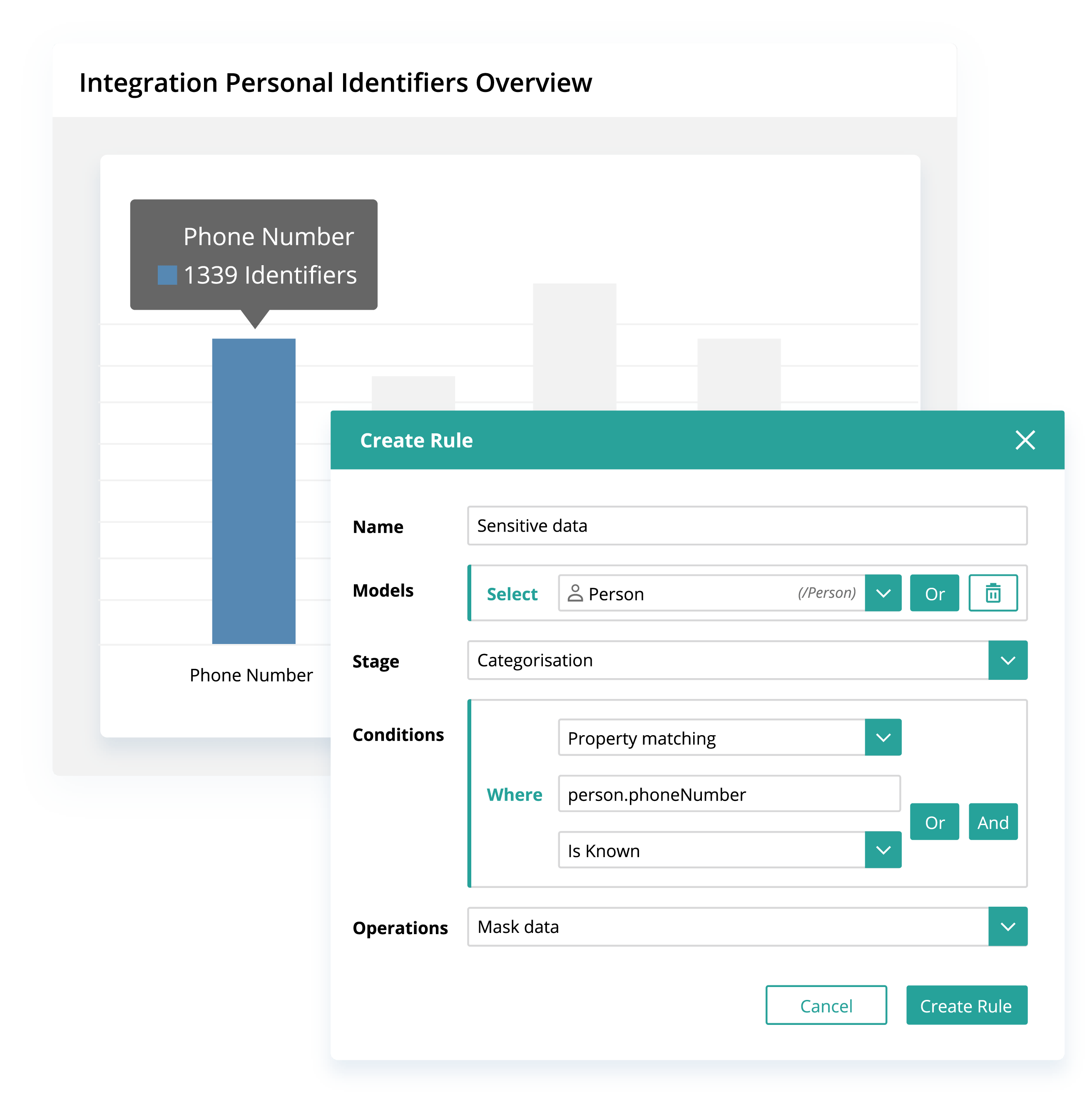 Data Governance
Get an automatic catalog, normalised so your business can talk to it without being source-system experts.
Establish your Data Glossary so you can easily talk to any data asset in your organization.

Data Lineage comes for free. No manual mapping.

Automatic Stewarding and proliferation of tasks.

Governance templates for companies that don't have a proper governance strategy.

Retention policies and Data Policy mappings means you can monitor data with confidence.
Business Value: Build trust in your data by CluedIn automatically mapping lineage, audits and generating tasks for your governance team.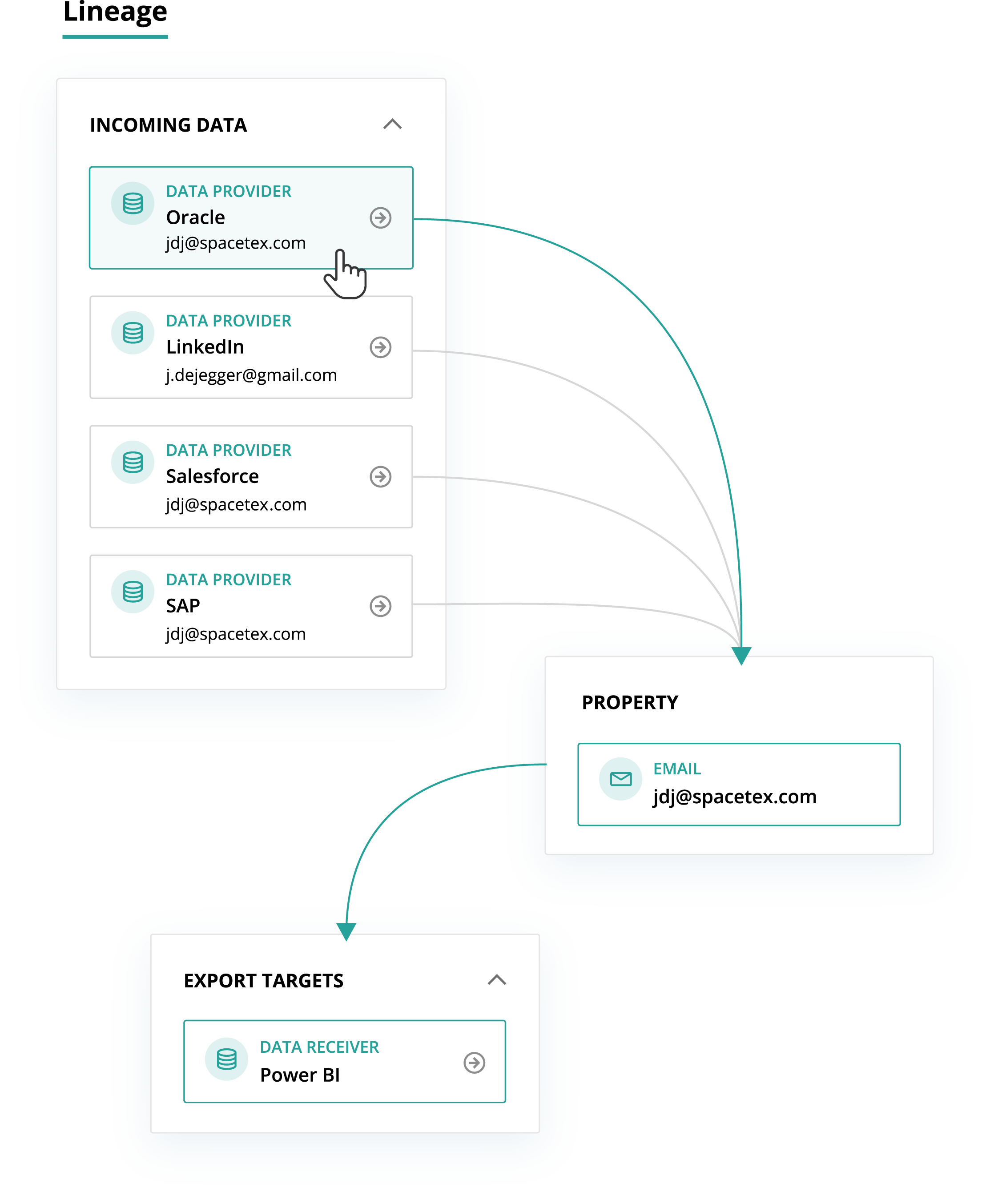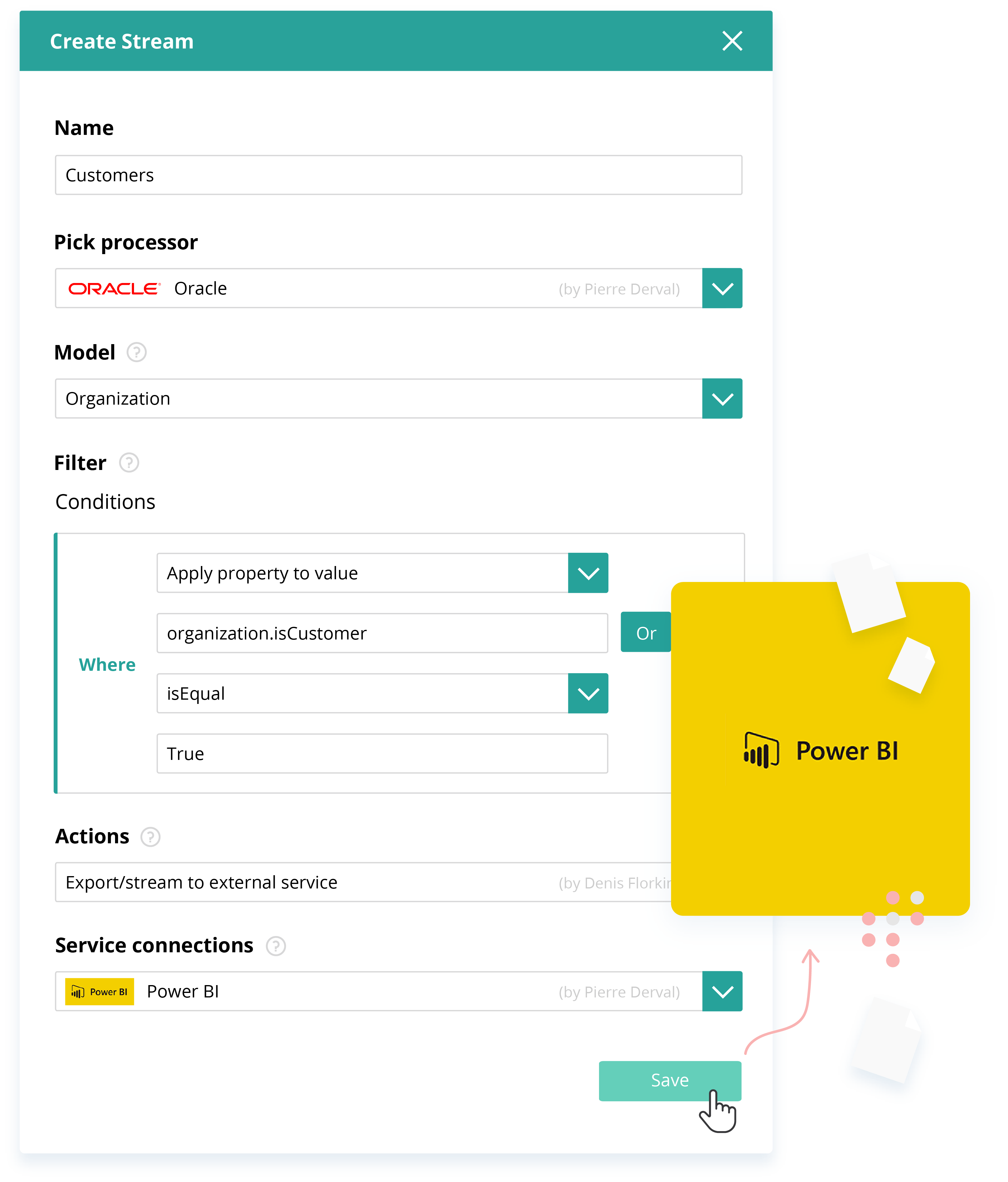 Data Sharing
Share your data with anyone and any application in moments.

Easy company wide data discovery and proliferation of data.

With Stream support, CluedIn can push data to any operational system you need.

Project any model out that you want to fuel any use case.
Business Value: A no-disruption data platform that offers ease of access to ready-to-use data.
Data Ops
Monitor, scale, secure and optimise all your data workloads.
Part of any data foundation is full control over the robustness of your platform. Data Ops brings you that.
Business Value
Enterprise-grade visibility into the telemetry of your data pipelines.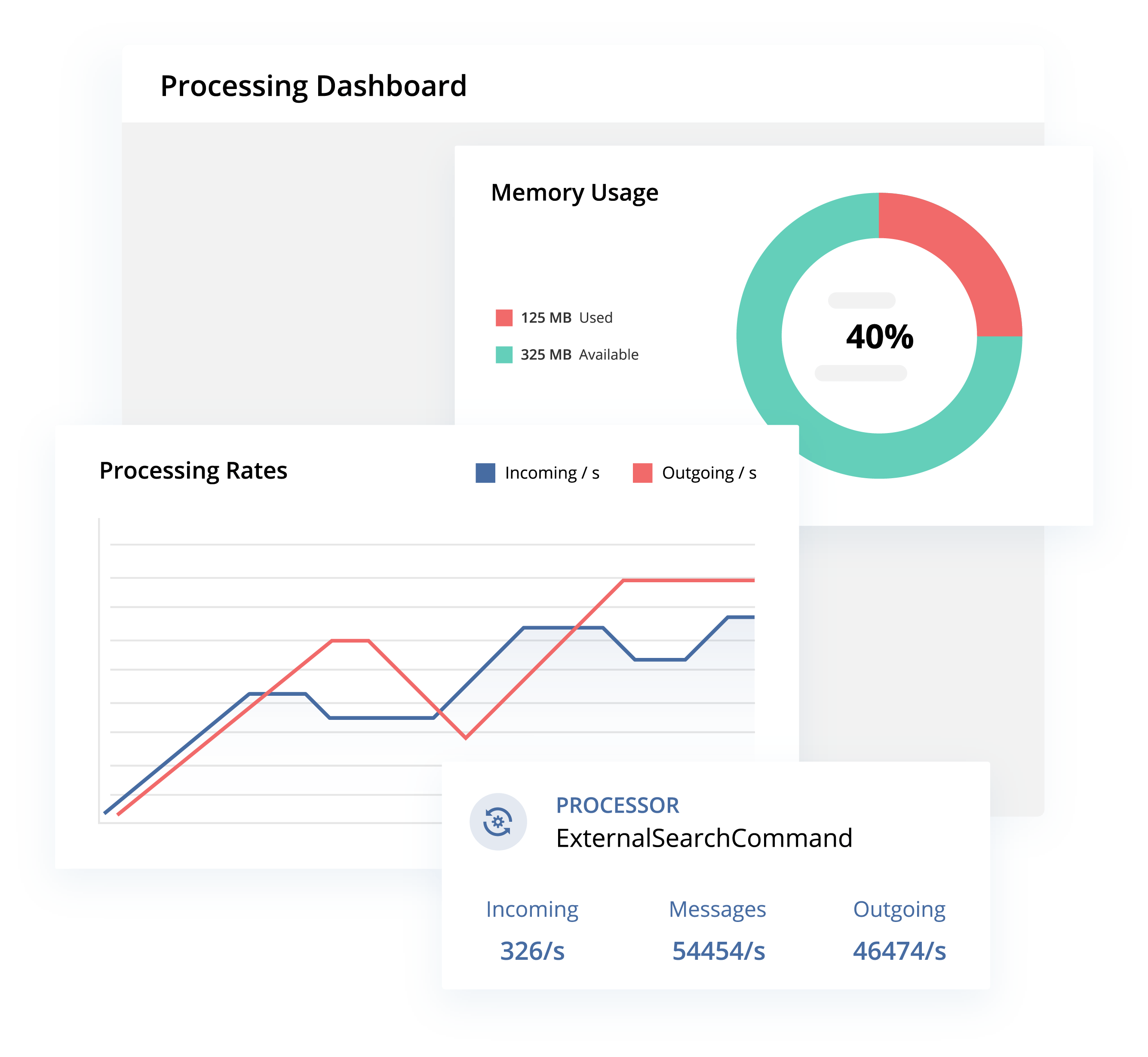 Want to learn more about what high quality,
trusted data could deliver for your business?
Book a Discovery Call
Contact our team of experts today to discuss how CluedIn can help solve your toughest data challenges.
Build a Business Case for MDM
Discover how to build a business case for Master Data Management that delivers business outcomes.