Data
Enrichment
Your data is just waiting to be enriched from the world.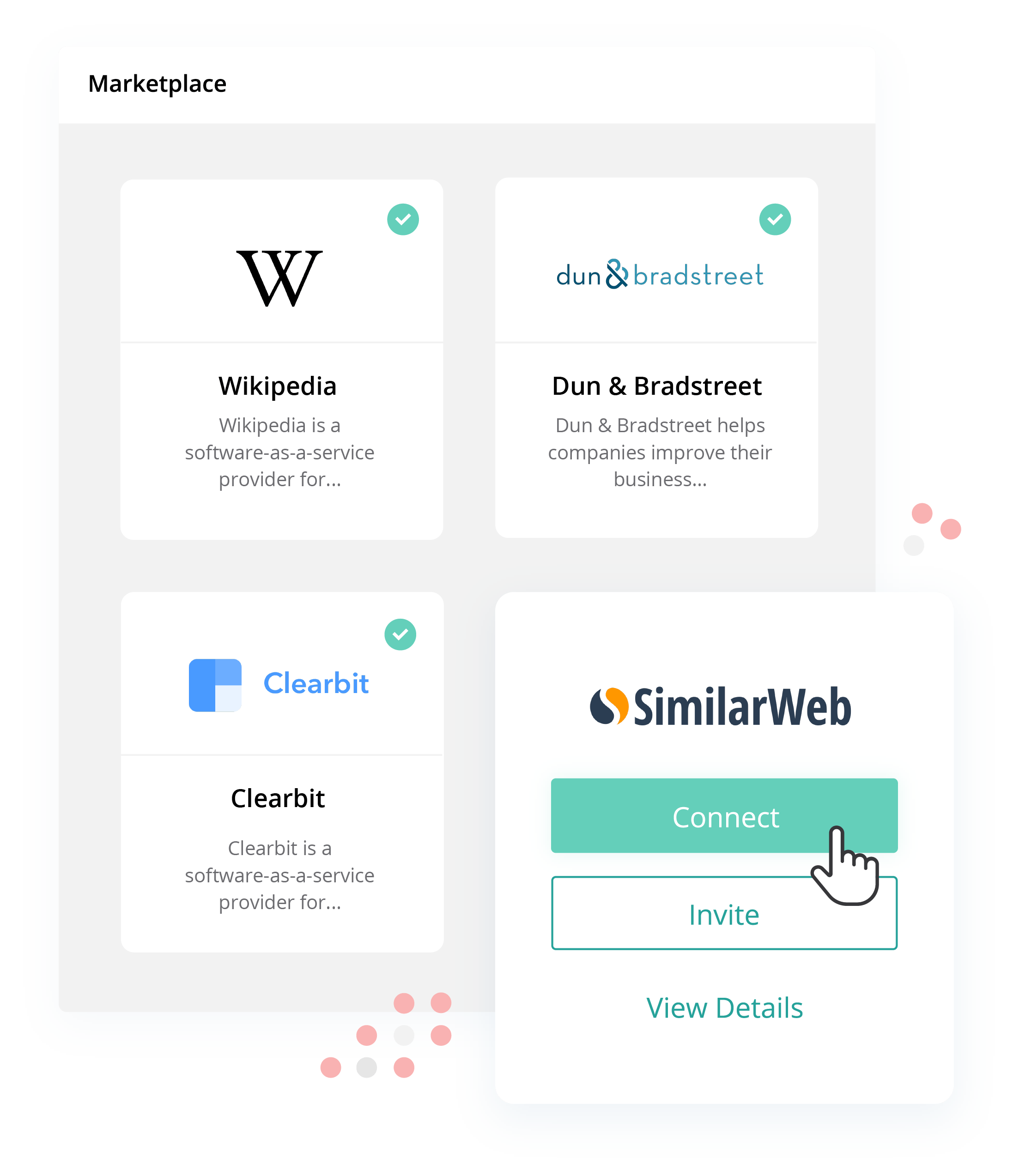 Enable 30+ inclusive external data sources
Automatically enrich data.
Imagine listening to the worlds data and taking the data you need for your use cases.
Including
Clearbit, Hoovers, Lexis Nexis, Thomson Reuters and many more.
Smart caching utilises your tokens efficiently.
Set your own refresh rates.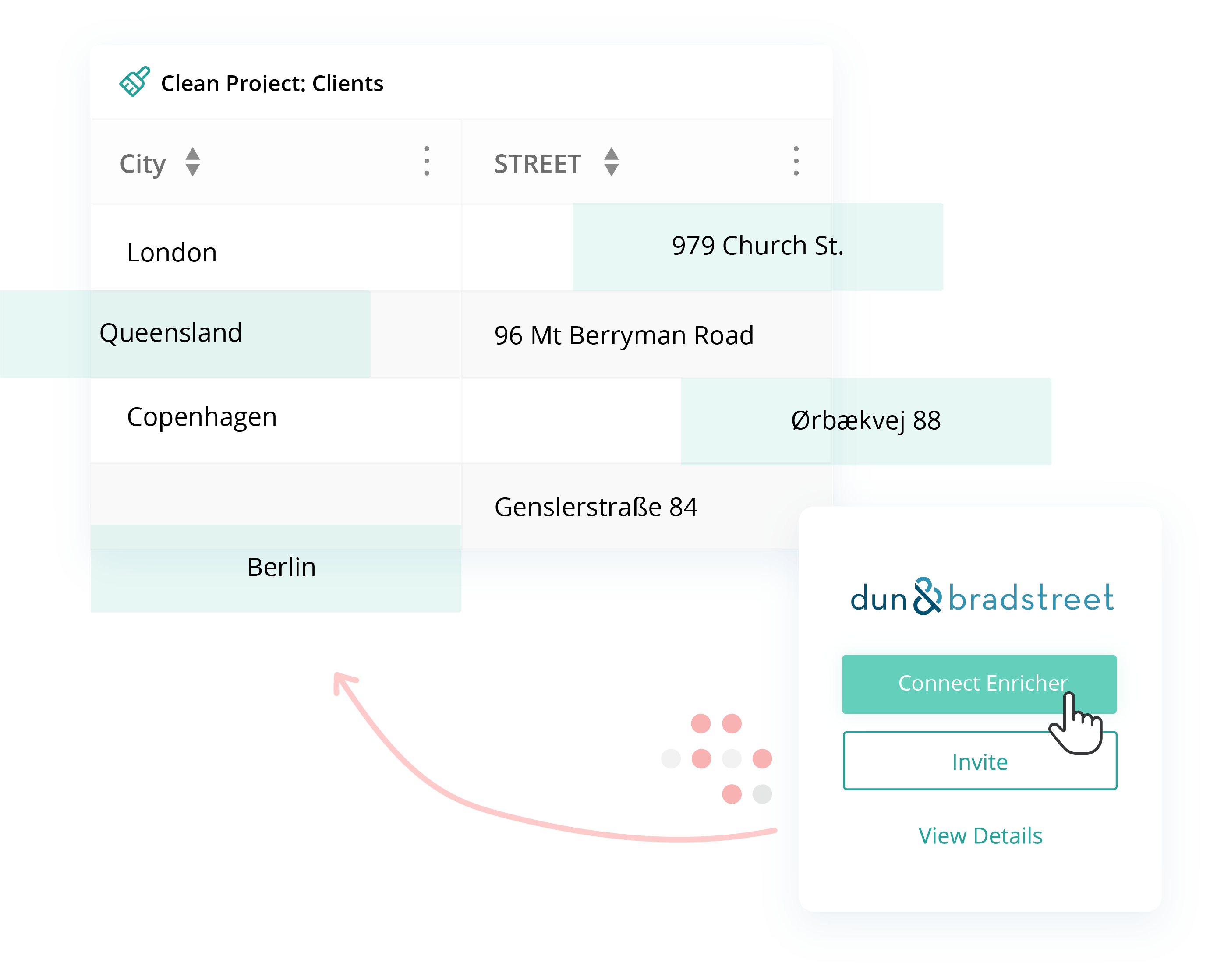 Increase Data Quality automatically.
Imagine external data sources filling in data and correcting it for you.
Even external data can be incorrect, but that doesn't stop you getting more coverage over what the world thinks is right.
Remember:
Take incomplete datasets and automatically fill them in with external data.
Manually enrich records in CluedIn Clean.
Fix Addresses, Names, Locations and more.
Push enriched data back to the sources.
Enrich everything.
Enrich your data in CluedIn and push this back to any operational system you want with our Mesh API.
Remember:
Enrich once. Use many times.
Let external data re-inforce your internal data.
Track lineage of where you got your external data from.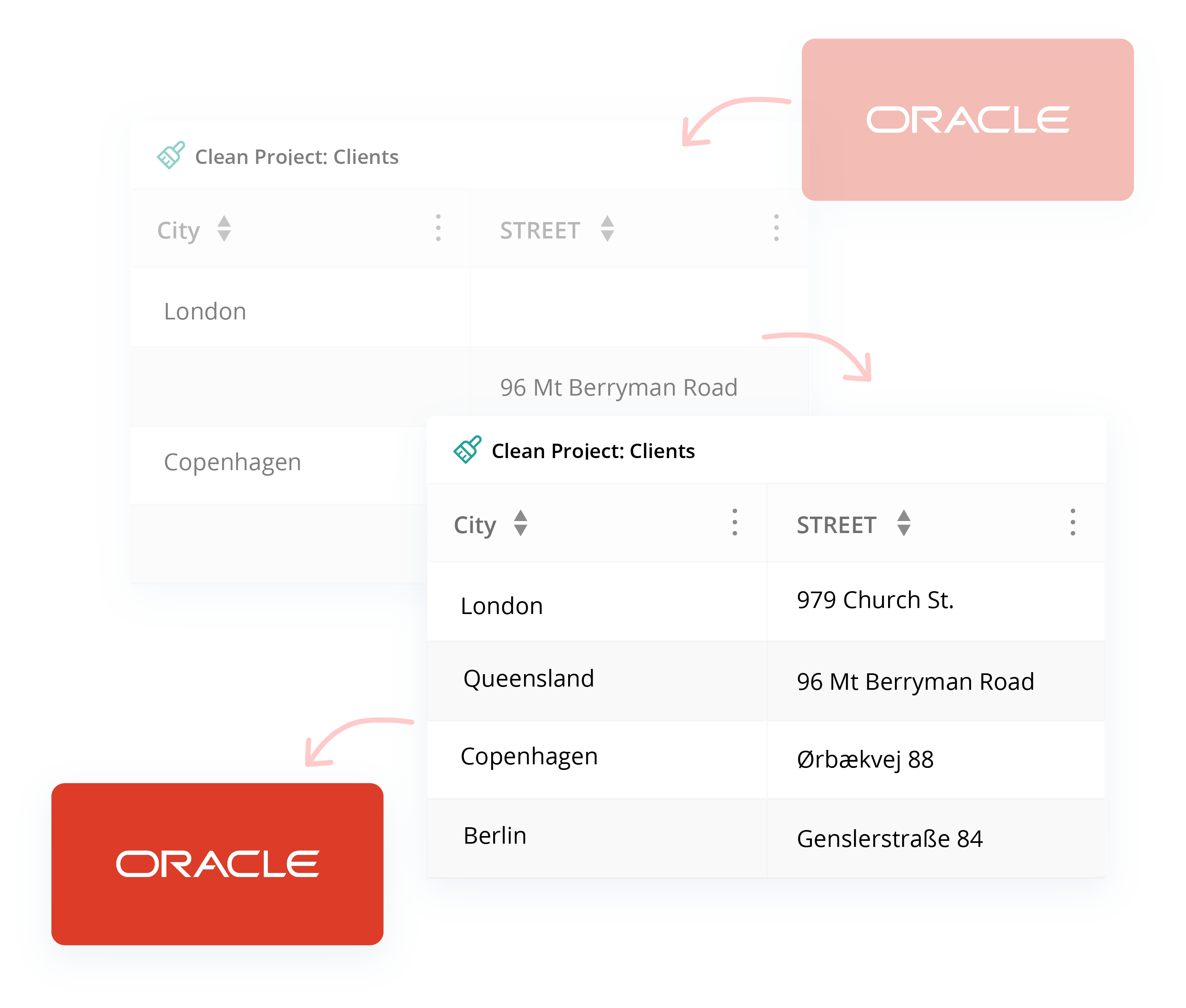 Easy to extend
Build your own plugins to extend CluedIn with more online data sources
CluedIn is a pluggable engine which allows you to add your own external services.
Remember:
Simple SDK's
REST based interfaces
Built for scale.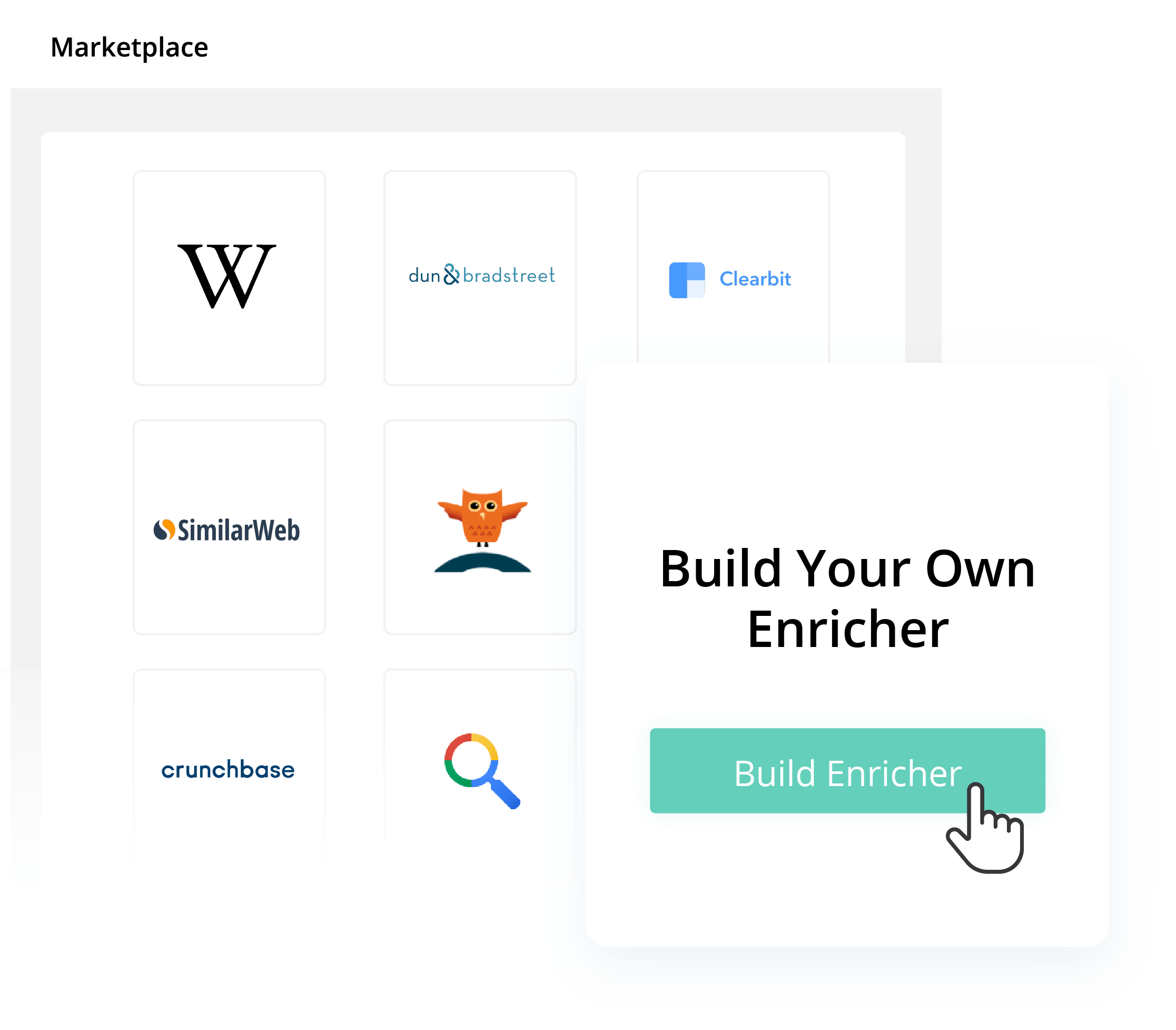 Let's get your data working!
Book a Discovery Call
Contact our team of experts today to discuss how CluedIn can help solve your toughest data challenges.
Build a Business Case for MDM
Discover how to build a business case for Master Data Management that delivers business outcomes.