Master

Data

Your most valuable data is waiting to become more valuable.
CluedIn is a recommended platform for MDM projects on Azure.
Solid cloud foundation, with smart software.
Build your Master Data foundation on strong shoulders.

Removing all the hurdles of traditional MDM technology
Delivering everything you would ever want from a Master Data solution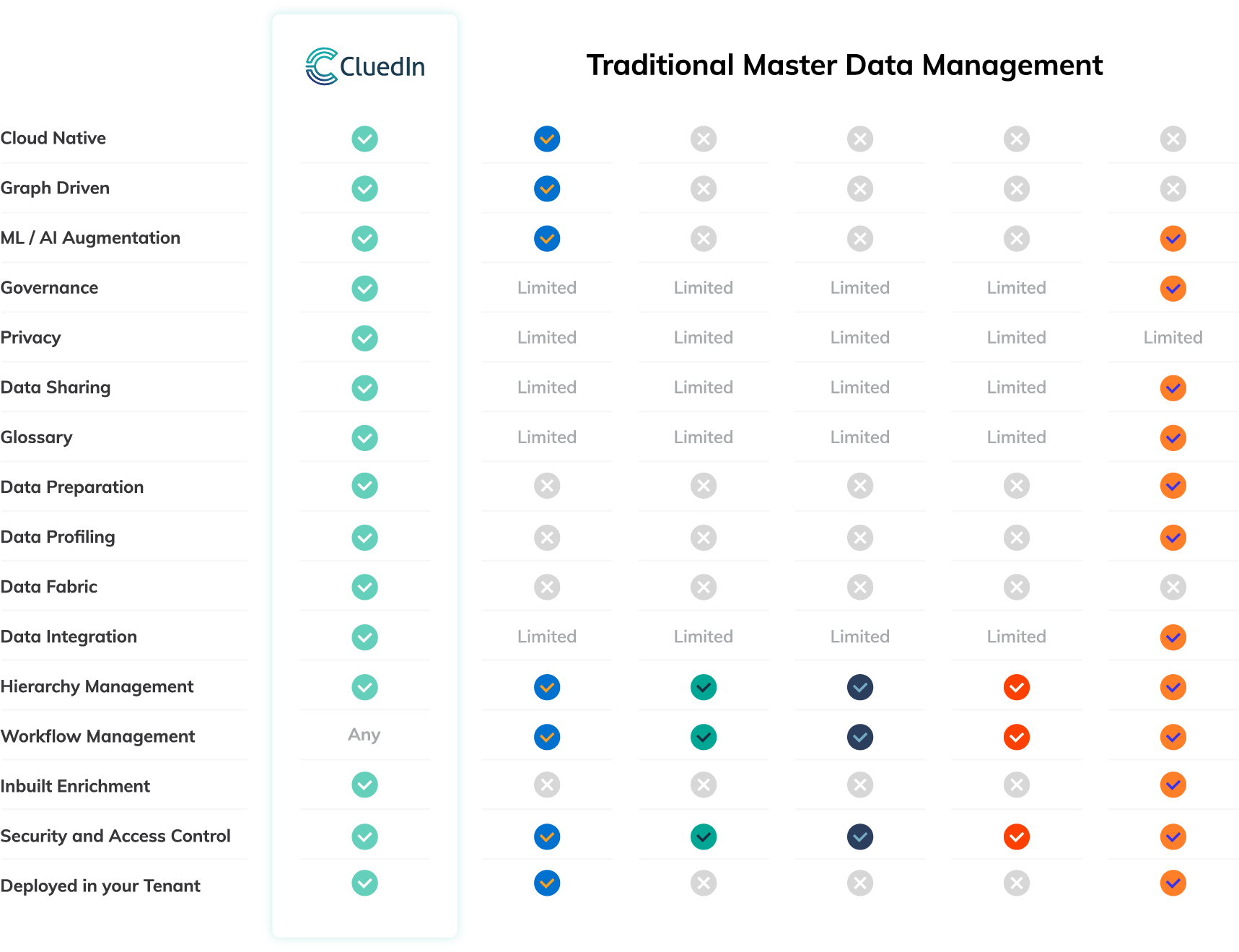 Forget traditional MDM, it is old news.
Remember:
Graph Driven Modelling

Augmented Data Management

No restrictions in types of Domains or type of data.

With a user experience your team will love
Build the golden record you have always dreamed of
Networks of connected data
Explore every channel, every touchpoint, every connection.
Remember:
Active Metadata Management

Applied Data Valuation

Business Rules

Business Semantics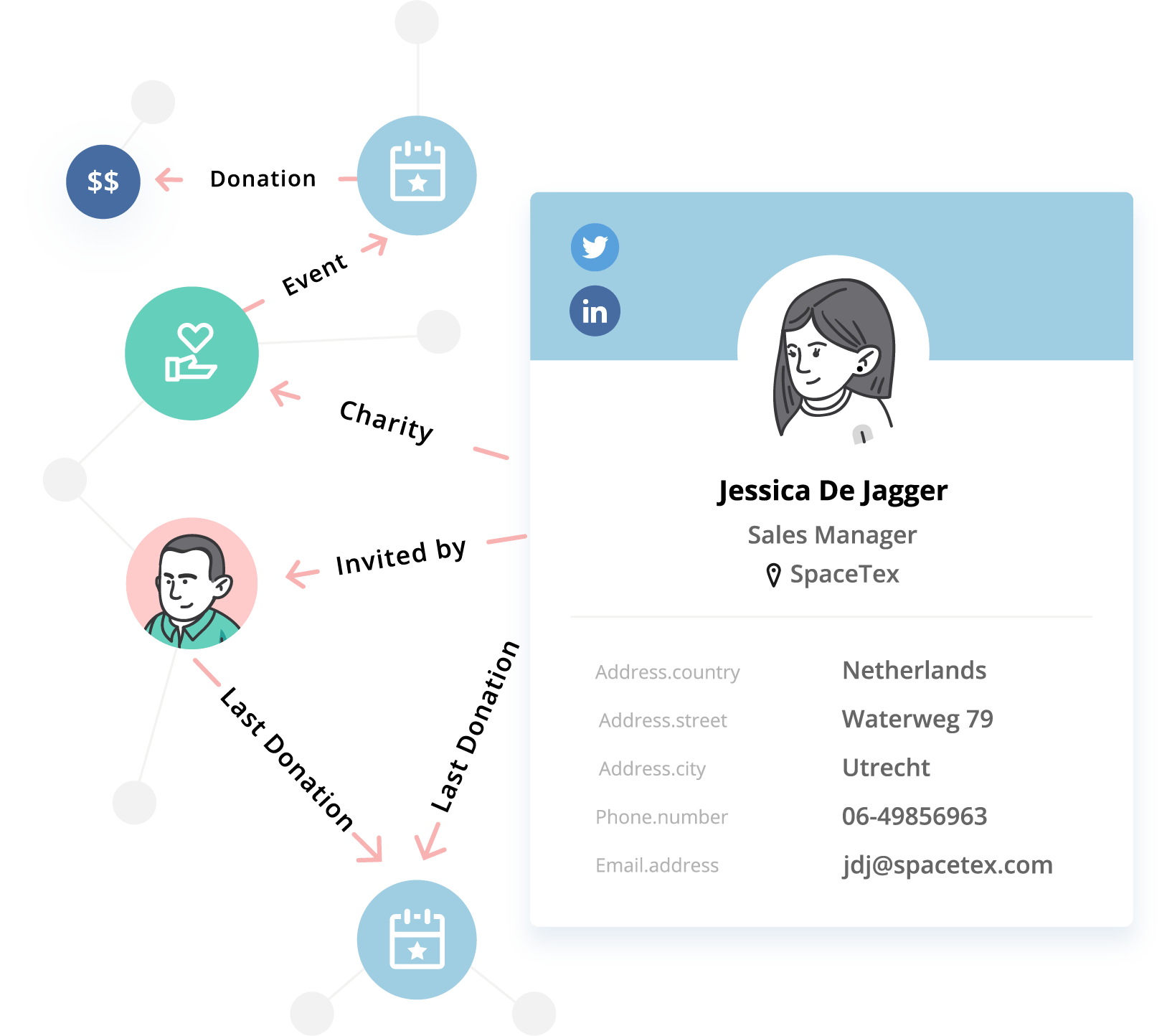 By 2020, most data and analytics use cases will require connecting to distributed data sources, leading enterprises to double their investments in metadata management.
Give your data a better chance
The world is much bigger than your data
CluedIn will automatically enrich data from online sources to improve the trust and usability of your data.
Remember:
Complex Deployments

Data Enrichment

Data Inventory

Data Lineage and Impact Analytics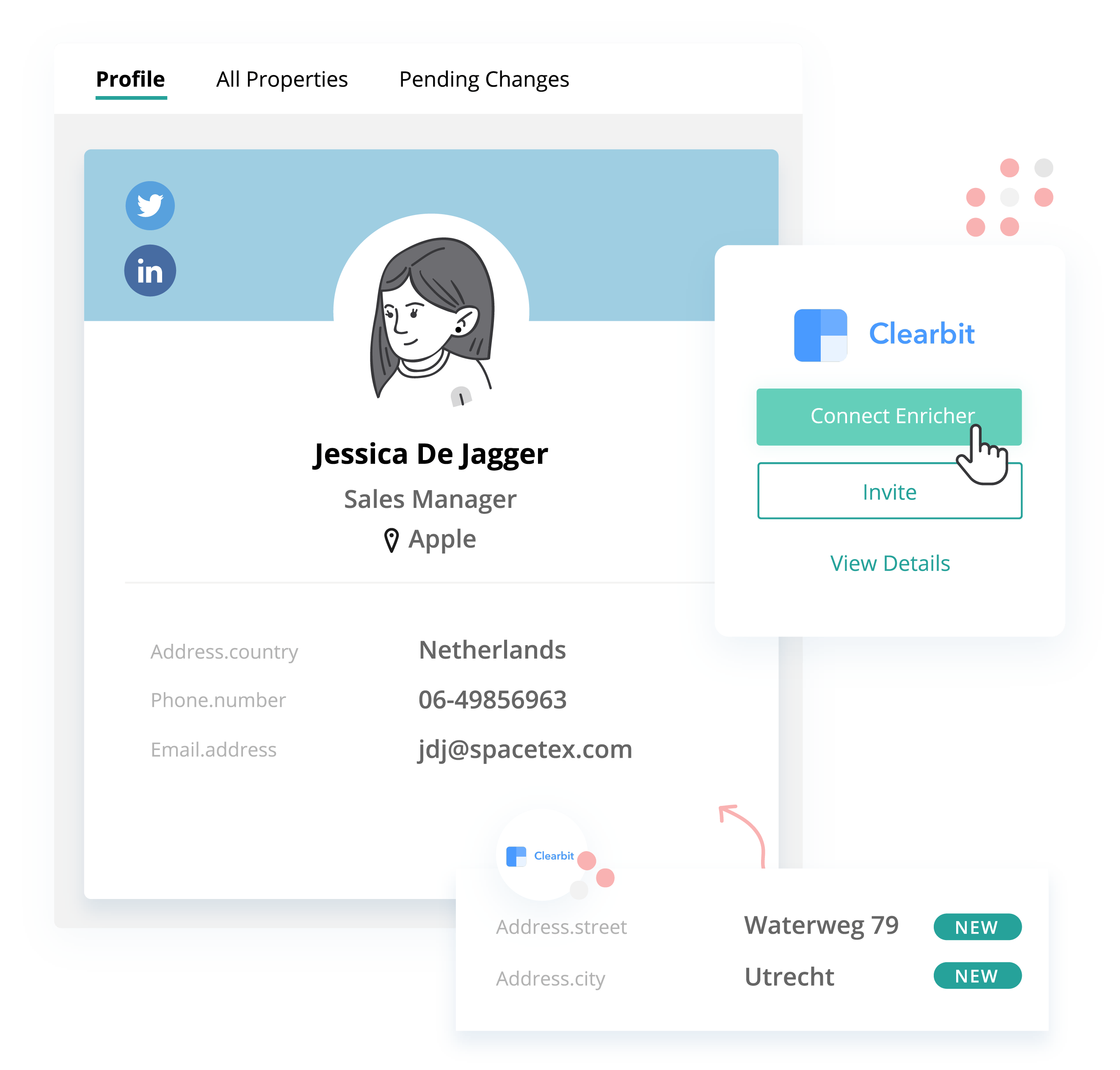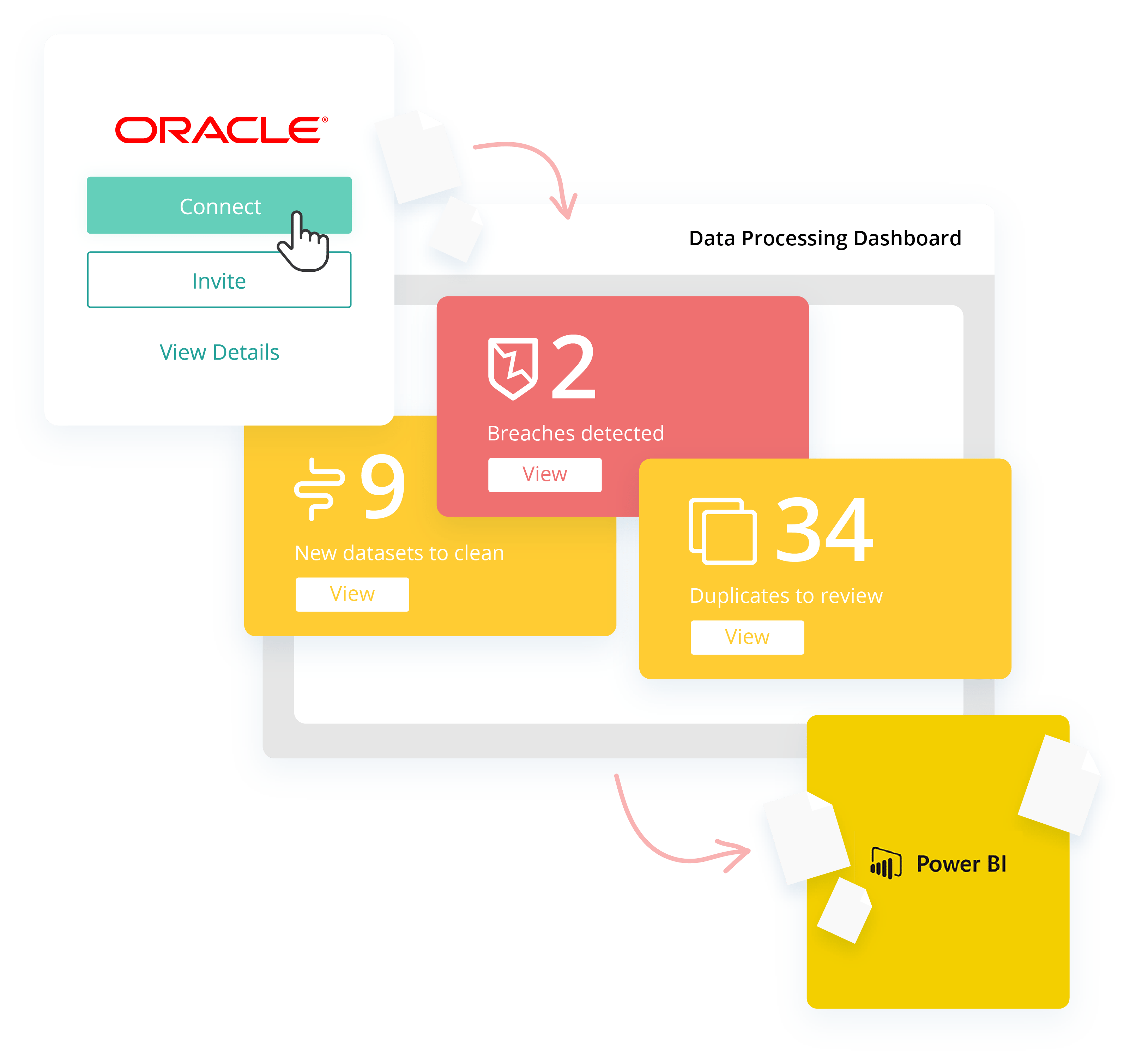 Enterprise Governance
Guiding your master data journey
Mastering data is made up of many fundamental steps and processes. CluedIn guides you through the care that needs to be given to your data.
Remember:
Metadata Exchange

Support for Security

User Experience

Workflow Management

Data Governance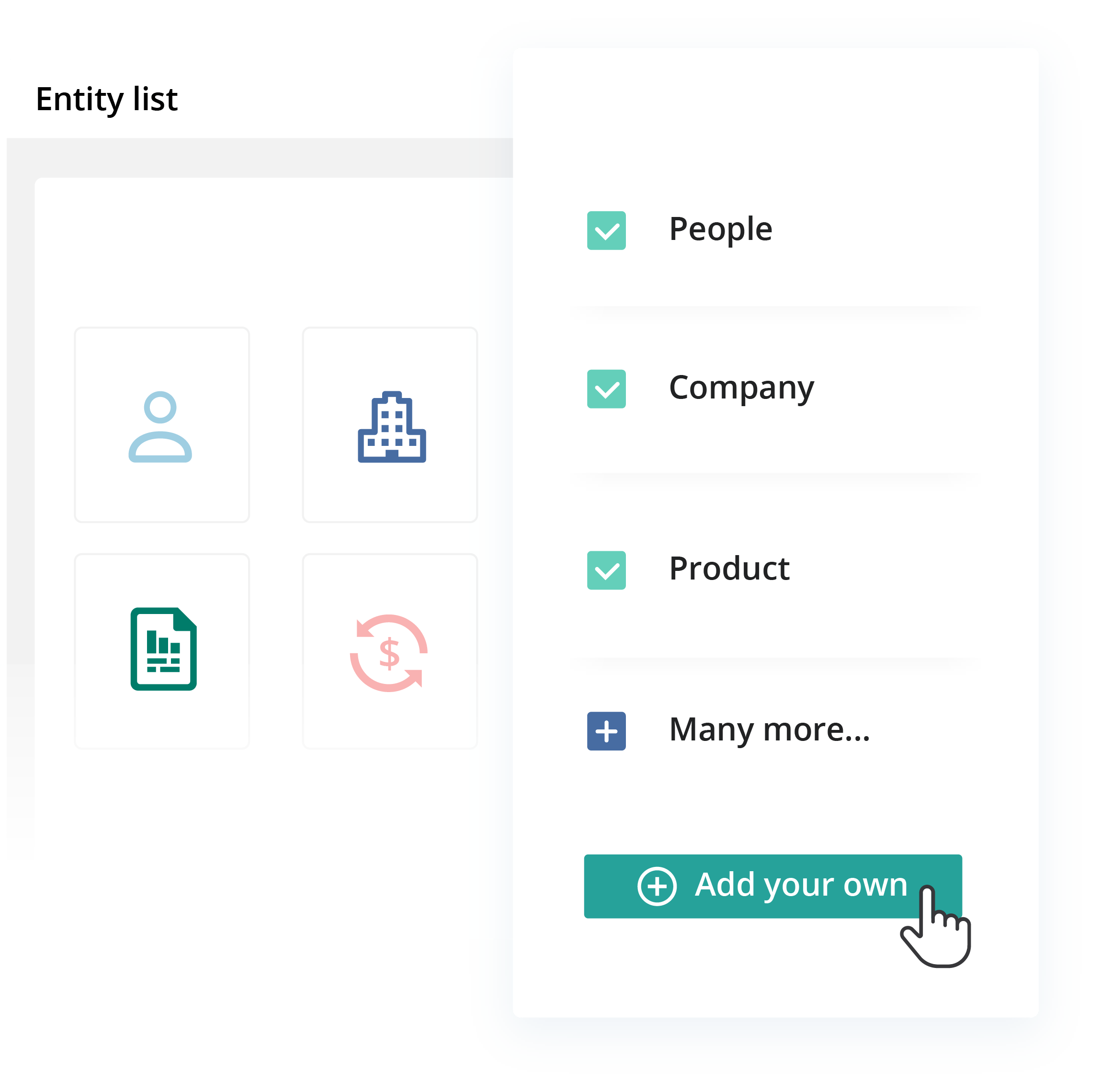 Handle any domain
Don't model your data for what your world looks like today, do it for what it will be at any point in time.
MDM has always been about focussing on models such as Customers, Products and Transactions. Why limit yourself when you don't need to anymore?
Remember:
Loading/Sync/Business Services.

Multiple Domain and Multidomain

Multiple Implementation Style

Multiple Usage Scenarios

Perform/Scale/Availability

Workflow/BPM
Be the master, of your master data.
Book a Discovery Call
Contact our team of experts today to discuss how CluedIn can help solve your toughest data challenges.
Build a Business Case for MDM
Discover how to build a business case for Master Data Management that delivers business outcomes.