The Chief Data Officer Summit:
Unleash the power of data
Connecting Visionaries, Empowering Data Transformation
Join us for an exclusive gathering of distinguished Chief Data Officers, industry experts, and thought leaders from renowned organizations such as UBS, and PwC. Together, we will explore the latest trends, strategies, and innovations in the world of data.
Why Attend?
1. Gain Insights from Data Pioneers: Immerse yourself in a dynamic environment where visionary data leaders share their experiences and strategies for success. Our esteemed guest speakers from UBS, PwC and Microsoft will unveil the secrets (and challenges!) behind their data-driven transformations, offering practical knowledge and valuable insights you can apply to your own organization.
2. Unlock the Power of Data: In today's data-centric world, the Chief Data Officer plays a pivotal role in unlocking the true potential of organizational data. Discover data management best practices and innovative approaches that will enable you to harness the power of data and drive digital innovation within your enterprise.
3. Connect and Collaborate: Forge valuable connections with like-minded professionals, exchange ideas, and expand your professional network. Engage in meaningful conversations, share challenges and solutions, and collaborate on strategies to overcome common obstacles faced by CDOs.
The Chief Data Officer Summit offers a unique platform to build lasting relationships within the data community.
Book your place at this exclusive event today!
Register now to secure your place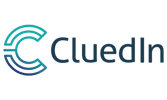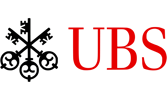 With CluedIn you can get up and running with MDM within weeks... not months.
Migrate from other MDM systems with ease

Zero upfront modelling

Automated merging, linking and data enrichment

CluedIn integrates seamlessly with Microsoft Azure
Self-install in as as little as two minutes on

Azure Marketplace

Native integration with 27 Microsoft Azure data services, including Microsoft Purview, Azure Databricks and Power BI

Try it first with a

free trial

Realise the commercial advantages of CluedIn on Azure
Flexible and scalable pricing

Available under your MACC agreement

Available under the standard Microsoft Ts&Cs




1 Emerging Tech Impact Radar: Data and Analytics, 1 September 2022, Alys Woodward, Radu Miclaus, Jim Hare, Sharat Menon, Robin Schumacher, Kevin Quinn, Twiggy Lo, Eric Hunter
GARTNER is a registered trademark and service mark of Gartner, Inc. and/or its affiliates in the U.S. and internationally and is used herein with permission. All rights reserved.