Accelerating Business Outcomes with Data Democratization and Azure OpenAI



Join us to learn how data democratization can fast-track your data-driven journey
Data democratization is a force accelerator for organizations that want to realize operational efficiencies, reduce costs and gain a competitive edge. By empowering diverse teams to access high quality, trusted data your organization will be able to identify and take action on critical business insights quickly and easily.

Designed for Data Practitioners and Senior Data Leaders, this event will:
Discuss how to prepare your data for use across the enterprise
Explain how to harmonize and democtratize your data in accordance with data protection and privacy regulations
Showcase real-life examples of Data Democratization in practice
Book your place at this exclusive event today!
Register now to secure your place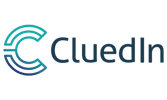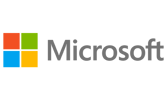 Agenda
14:00 - 14:30 | Welcome refreshments
14:30 - 15:00 | Why now is the time to unlock hidden opportunities across your value chain (Bojan Petrovic, VP Global Sales & Sören Gemeinhardt, Sales Director, DACH, CluedIn)
15:00 - 15:30 | Data for the masses: how to democratize your data in a secure and compliant way (Jens Hansen, General Manager EMEA - Data & AI, Microsoft)
15:30 - 16:00 | How Augmented Data Management and OpenAI on Azure give you the competitive edge (Aleksander Kovacevic, Lead Solution Architect, CluedIn, & Sören Gemeinhardt)
16:00 - 16:30 | Refreshment break
16:30 - 17:15 | Tales from the frontline - Lessons Learned and Best Practice Data Democratization (Sören Gemeinhardt, Jens Hansen, Allianz, UBS, Coca Cola)
17:15 - 17:45 | Q&A & Open discussion
17:45 - 18:00 | Wrap up & how to get started (Bojan Petrovic)
18:00 - 23:00 | Dinner & drinks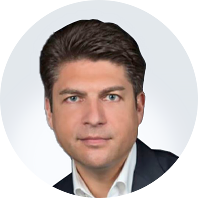 Bojan Petrovic
Global VP Sales, CluedIn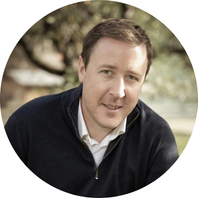 Jens Hansen
General Manager EMEA - Data & AI, Microsoft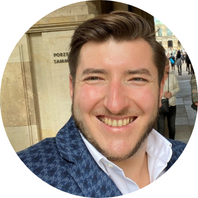 Sören Gemeinhardt
Sales Director DACH, CluedIn

With CluedIn you can get up and running with MDM within weeks... not months.
Migrate from other MDM systems with ease

Zero upfront modelling

Automated merging, linking and data enrichment

CluedIn integrates seamlessly with Microsoft Azure
Self-install in as as little as two minutes on

Azure Marketplace

Native integration with 27 Microsoft Azure data services, including Microsoft Purview, Azure Databricks and Power BI

Try it first with a

free trial

Realise the commercial advantages of CluedIn on Azure
Flexible and scalable pricing

Available under your MACC agreement

Available under the standard Microsoft Ts&Cs




1 Emerging Tech Impact Radar: Data and Analytics, 1 September 2022, Alys Woodward, Radu Miclaus, Jim Hare, Sharat Menon, Robin Schumacher, Kevin Quinn, Twiggy Lo, Eric Hunter
GARTNER is a registered trademark and service mark of Gartner, Inc. and/or its affiliates in the U.S. and internationally and is used herein with permission. All rights reserved.