CluedIn & Ascention present:
Accelerating AI Readiness: How to prepare your business for AI quickly and effectively
Thursday, 30th November 2023
Learn how to unlock maximum value from AI with quality data, and speed up your journey to AI-readiness
Join this thirty minute data masterclass led by data leaders from CluedIn and Ascention, where you'll learn:
Learn why AI readiness begins with data quality, and how to improve it dramatically

Discover how to overcome barriers to AI readiness such as lack of data literacy, as quickly as possible

Find out how you'll know when you're AI-ready, and why perfection can be the enemy of progress
Join us, and take a leap towards your data-driven future.
---
Please note: This is a pre-recorded masterclass. By registering, you are signing up to receive access to the masterclass video release as soon as it's published.

*Please note - By submitting this form, you consent to CluedIn sharing this event registration data with Ascention Consulting , our collaborator in this webinar. This data may be used for the purposes of contacting you about relevant goods, services or promotions based on legitimate interest. For more information, please read our privacy policy.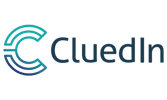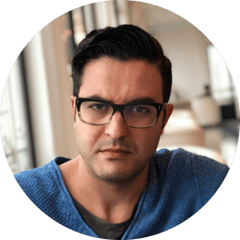 Zack Alami
Sales Enterprise Lead, CluedIn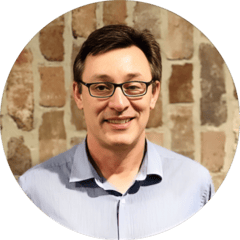 Manning Bartlett
Solutions Director, Ascention
Interested in a conversation?
For European, US or UK enquiries

For Asia-Pacific enquiries

With CluedIn you can get up and running with MDM within weeks... not months.
Migrate from other MDM systems with ease

Zero upfront modelling

Automated merging, linking and data enrichment

CluedIn integrates seamlessly with Microsoft Azure
Self-install in as as little as two minutes on

Azure Marketplace

Native integration with 27 Microsoft Azure data services, including Microsoft Purview, Azure Databricks and Power BI

Try it first with a

free trial

Realise the commercial advantages of CluedIn on Azure
Flexible and scalable pricing

Available under your MACC agreement

Available under the standard Microsoft Ts&Cs




1 Emerging Tech Impact Radar: Data and Analytics, 1 September 2022, Alys Woodward, Radu Miclaus, Jim Hare, Sharat Menon, Robin Schumacher, Kevin Quinn, Twiggy Lo, Eric Hunter
GARTNER is a registered trademark and service mark of Gartner, Inc. and/or its affiliates in the U.S. and internationally and is used herein with permission. All rights reserved.