CluedIn and Microsoft Present:



How to master data effortlessly with an AI Assistant



11:30am CET | Thursday, 12th October 2023
18:30pm AEDT | Thursday, 12th October 2023
Imagine you had a super-intelligent personal data assistant capable of transforming how you connect with business data. That dream is now a reality as we prepare to launch CluedIn AI Assistant – an advanced, intelligent aide that provides constant guidance and personalized help in achieving critical data management tasks.
Join master data management expert and CluedIn CEO Tim Ward, and Microsoft's AI Copilot & Partner Solution Architect, Henri Schulte, for an exclusive preview of the new CluedIn AI Assistant – showing you how to master, enrich, and connect data with the business in a groundbreaking new way.
During the hour, you'll learn:
The secrets of augmenting and training a cutting-edge Large Language Model with business data
How to effortlessly master, enrich, and govern your business data in mere seconds, using simple prompts and intuitive techniques
How to rapidly optimize your CluedIn AI Assistant to unlock unparalleled value in record time
Don't miss out on this opportunity to discover how to revolutionize the way you connect with your data. Join us for a glimpse into the future of business AI with CluedIn AI Assistant. Secure your spot now!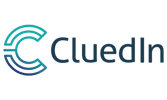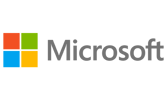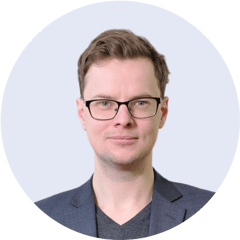 Tim Ward
CEO and co-founder, CluedIn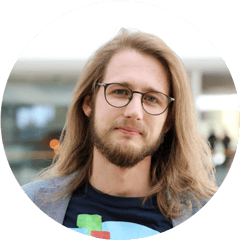 Henri Schulte
AI Solution Architect, Microsoft

With CluedIn you can get up and running with MDM within weeks... not months.
Migrate from other MDM systems with ease

Zero upfront modelling

Automated merging, linking and data enrichment

CluedIn integrates seamlessly with Microsoft Azure
Self-install in as as little as two minutes on

Azure Marketplace

Native integration with 27 Microsoft Azure data services, including Microsoft Purview, Azure Databricks and Power BI

Try it first with a

free trial

Realise the commercial advantages of CluedIn on Azure
Flexible and scalable pricing

Available under your MACC agreement

Available under the standard Microsoft Ts&Cs




1 Emerging Tech Impact Radar: Data and Analytics, 1 September 2022, Alys Woodward, Radu Miclaus, Jim Hare, Sharat Menon, Robin Schumacher, Kevin Quinn, Twiggy Lo, Eric Hunter
GARTNER is a registered trademark and service mark of Gartner, Inc. and/or its affiliates in the U.S. and internationally and is used herein with permission. All rights reserved.