ARTICLES

April 27th, 2023 | 5 min read
CluedIn introduces transformational new ways to clean, visualize and govern data
We are pleased to announce that CluedIn 2023.04 is now live and available to install from the Microsoft Azure Marketplace.
This new release also comes with a brand new CluedIn training course on Microsoft Learn - making CluedIn the first ever Master Data Management platform to offer Microsoft-accredited training (but more on that in a moment).
Our latest release is packed with features that will help businesses around the world to code less, and achieve more.
Let's jump straight in:
Master data with Azure OpenAI


CluedIn is the world's first master data management platform to integrate with Azure OpenAI.
With the integration, non-technical users can enrich, correct and standardize data in seconds.
You just have to tell CluedIn what you'd like to do to your data (using conversational language - not code), hit 'Enter' and CluedIn will do it. Instantly.
If this sounds transformational, it's because it is. But don't take our word for it - customers have trialed the integration already and said this:
"80% of the tasks I would have handed to IT, I can now do myself in one minute"

"The fact that the Open AI and CluedIn integration explains why it did something makes this instantly useable by us"
To learn more about what's possible with CluedIn and Azure OpenAI, you can visit our integration overview page or dive deeper with our Azure OpenAI Cheat Sheet.
Prepare flawless, insight-ready data automatically


Our latest release also features a brand new integration with Microsoft Power Platforms.
With it, anyone in the business to automate complex data processes easily with Microsoft's simple but powerful drag-and-drop workflow builder - all without leaving CluedIn.
And since Microsoft Power Platform can effortlessly be augmented with Azure OpenAI, connect with any messaging app, and even be used to create CluedIn-integrated mobile apps - this integration can transform the way insight-ready data is prepared.
For videos, information or to book a call and learn more about this integration, click here.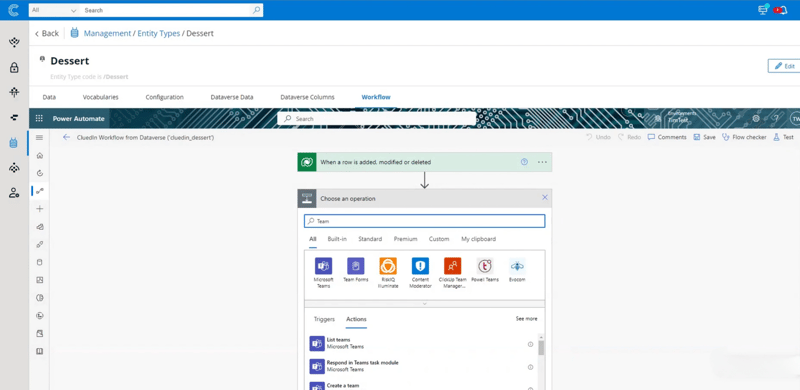 New ways to visualize data


We've created a powerful new way to visualize and build relationships between records with a simple drag and drop UI.
In this view, you can quickly classify a single data set in many ways, and make those changes visible to others.
The result is that any department can build their own view of any data, and extract unique value based on their exact needs.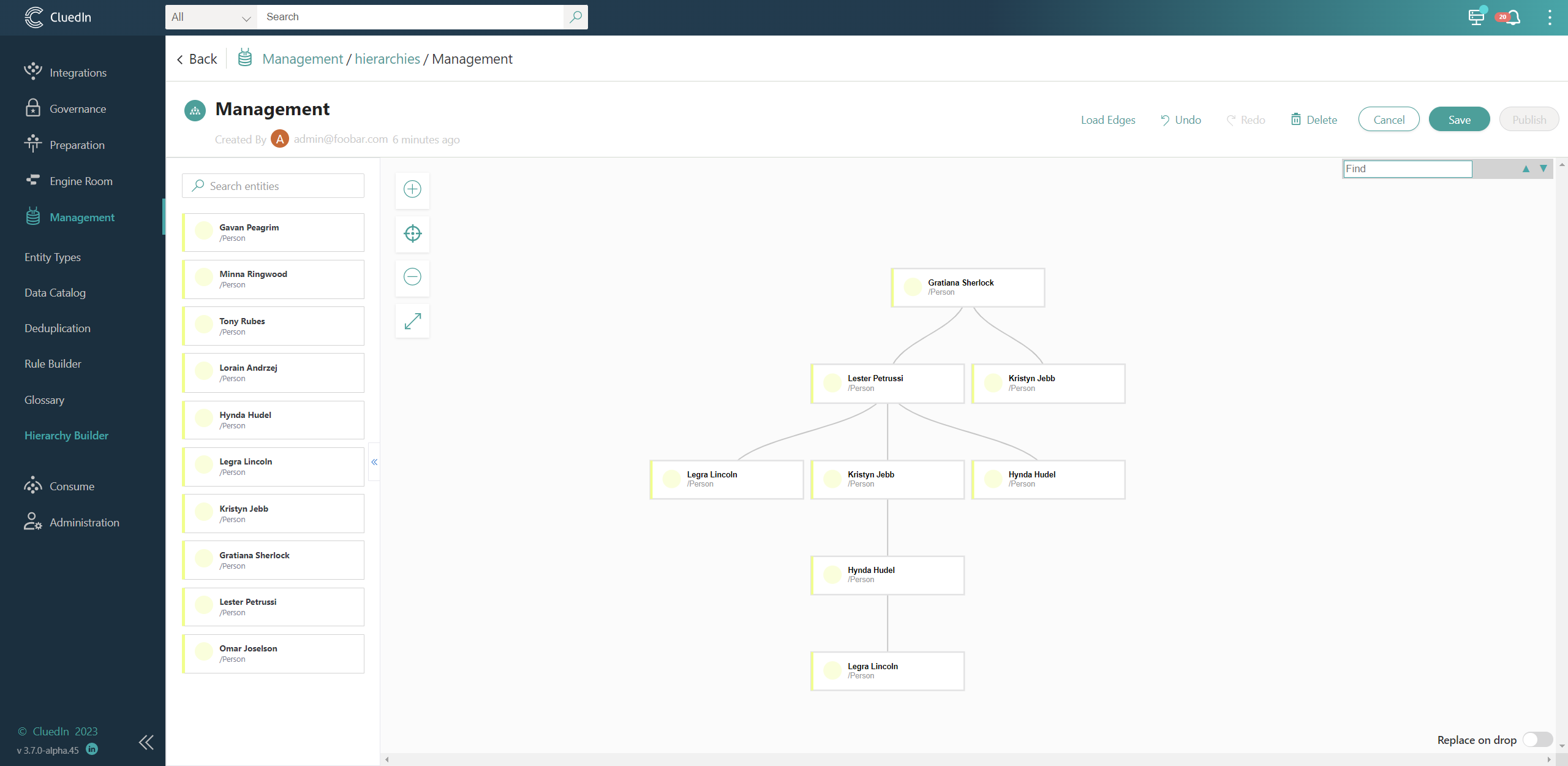 New search screen


The new search screen allows you to perform any complex search without any programming skills.
You can also create, save and share search results with others in your company easily - so it's simple to work collaboratively on relevant data.
You can also clean data directly within the search screen, making cleaning projects effortless to manage.
Finally, you can deduplicate records within the search screen - helping your entire team see the value of data your data immediately.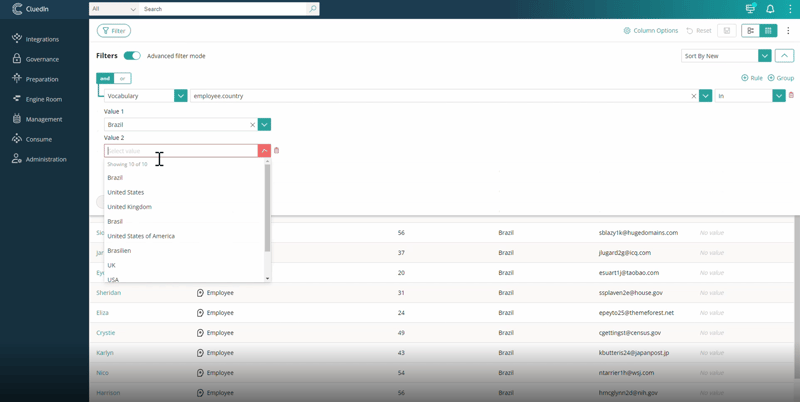 Powerful new rule building tools


Pre-processing rules let you validate data before it enters CluedIn. They also let you automatically quarantine records if they fail to meet your quality standards.
This way, your data stewards can fix data quality issues before they have a chance to create any problems by approving or rejecting records that don't meet business rules.
Finally, we've added new ways to govern manual data entry using referenced data. This stops business users from adding incorrect information to records, and helps make sure that all new data is high-quality, and insight-ready.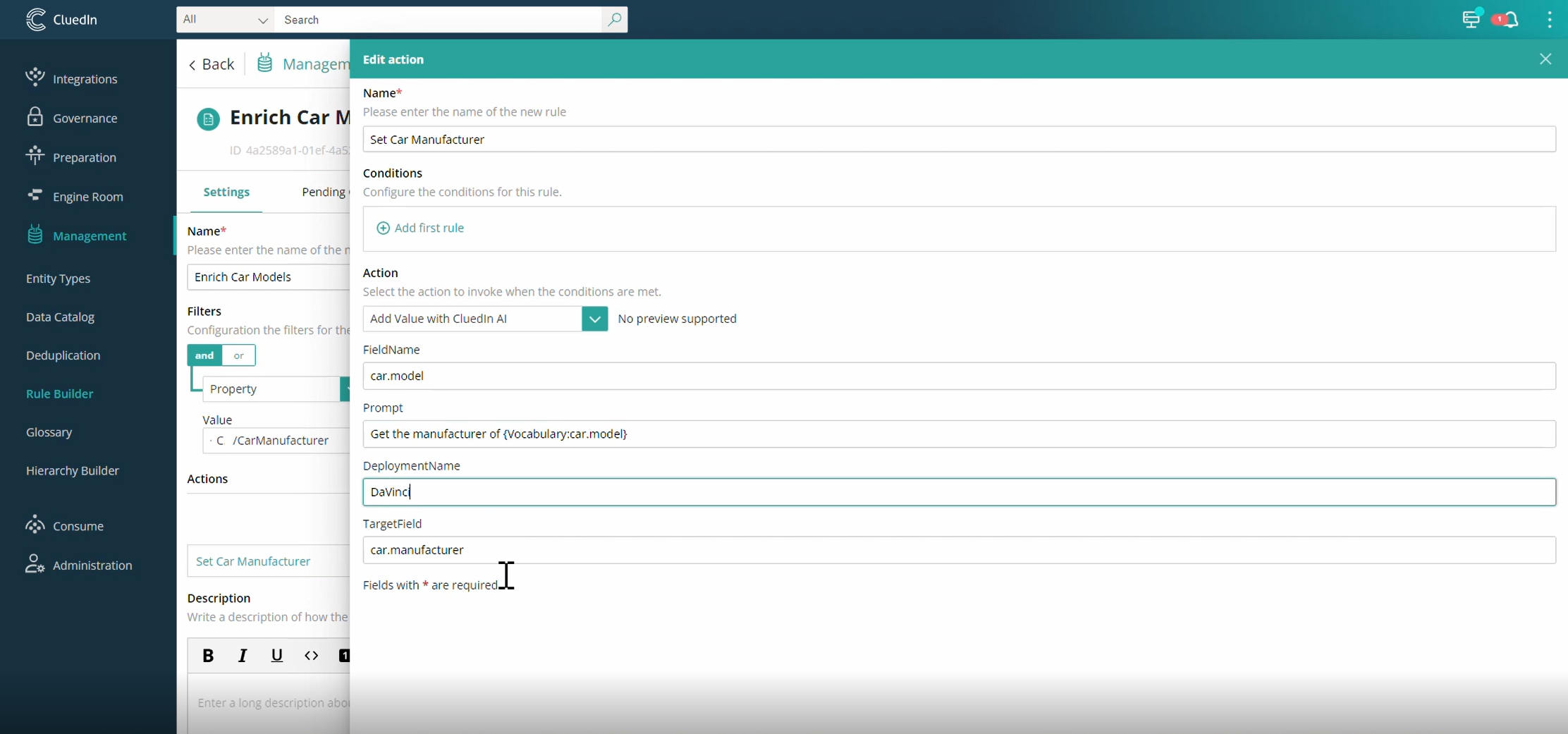 ---
And finally, our new Microsoft-accredited training course


In our self-guided Microsoft Learn course, you'll learn by doing.
Following our practical steps, you'll see how easy it is to build a well-governed master data management stack with Microsoft Purview and CluedIn.
The whole course takes less than 2.5 hours to complete, and will teach you practical skills like:
Deploying and configuring your Azure environment
Mapping and streaming your data
Fixing duplicates and other data quality issues
Validating Microsoft Purview scans
By the end, you'll have built a data pipeline that takes raw data and surfaces quality, insight-ready data to the rest of your business.
What now?
If you are an existing customer, every one of these new features is available to you now via the Azure Marketplace.
If you're new to CluedIn, you can get it installed into your own cloud tenant in as little as 15 minutes using the same link. You can even try CluedIn for free for seven days - only paying for your Azure consumption costs.
To do this, simply:

By Pierre Derval
Chief Product Officer at CluedIn