CluedIn joins the Microsoft Intelligent Data Platform partner ecosystem
Accelerating the delivery of ready-for-insight data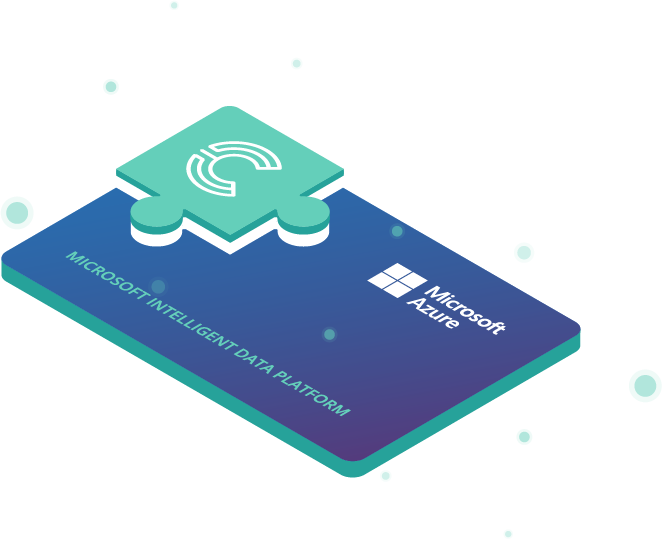 The Graph-based Master Data Management platform
CluedIn has reinvented how enterprises prepare data to deliver business insights. It's unique zero-modelling, schemaless approach to Master Data Management allows you to get and up-and-running in as little as 20 minutes, helping you to unlock the value of your data more quickly and easily than ever before.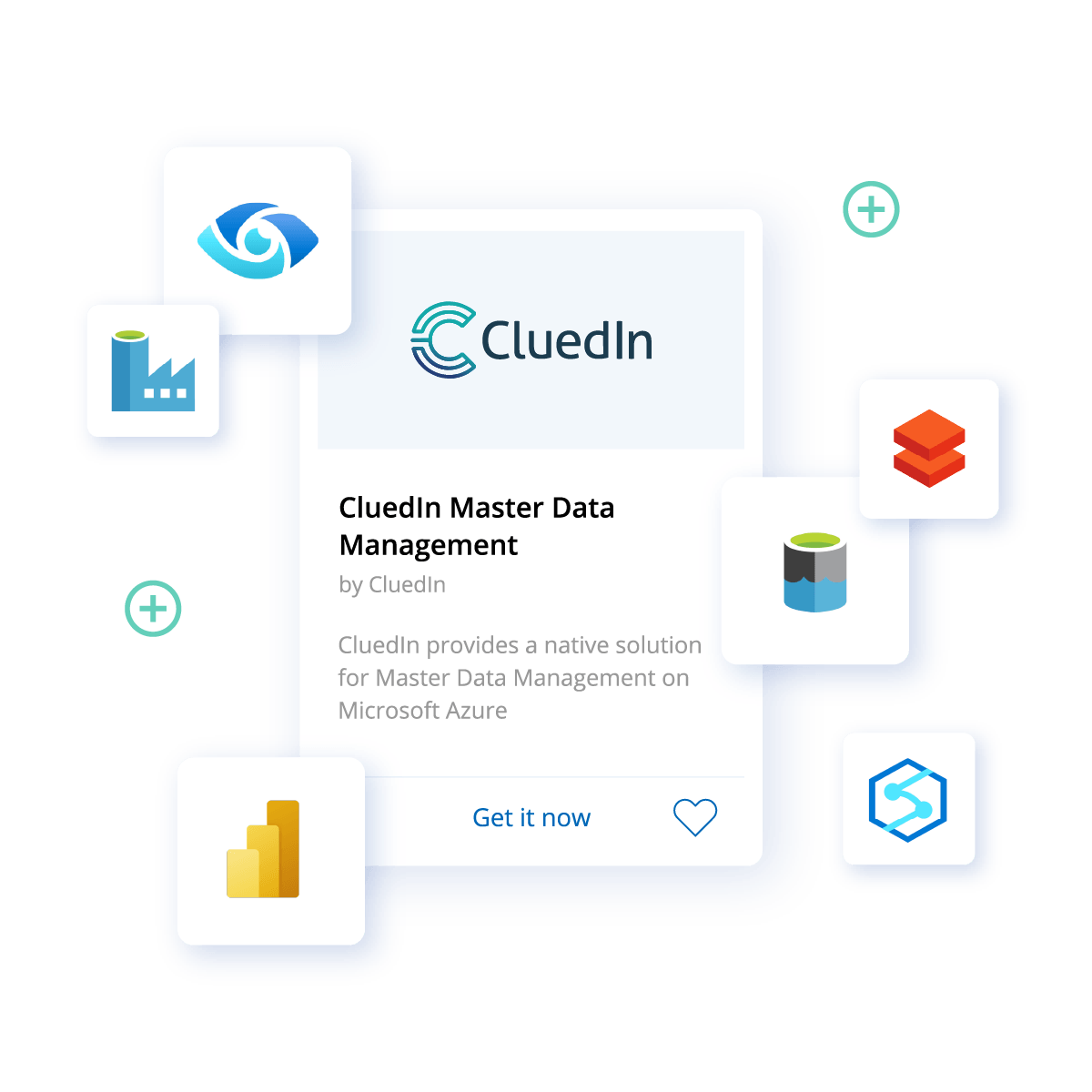 Fast-track your data-driven journey with the Microsoft Intelligent Data Platform and CluedIn
As part of the Microsoft Intelligent Data Platform, CluedIn helps companies to manage their end-to-end hybrid data estate more comprehensively and efficiently than ever before. Delivering high quality, trusted data that is ready-for-insight, the combination of Microsoft and CluedIn offers a powerful augmented data platform that enables you to manage on-premises, multicloud and software-as-a-service (SaaS) data.

Unlock the full potential of your data and start improving business performance today.

"Data is created here, we need to do something on it and push it there. That sounds easier than you think. We need to work with data specialists like CluedIn to take data from here and make it usable there. Leveraging CluedIn allows us to bring the best to our customers. This sounds easy to do internally, but we have to turn to the best to bring the right perspective. "


"Everyone has their own walled garden of their data and everyone believes their records are the best. I think CluedIn's approach is really good. Right off the bat they had metrics to show data quality. To actually show a trend in a record to a senior manager to prove why we should buy into data is fantastic."


EVP Customer Service Delivery
"You need parties like CluedIn to cover Data Quality, to be robust in all dimensions, to make it easy and therefor affordable, consistent and timely by banks to fulfil what needs to be done. This is very hard to do on your own. "
Re-inventing master data management to meet modern needs.
Whereas traditional MDM vendors will ask you to stitch together different products into an end to end story, we have stitched together the common pillars of master data management for you.
We took a knife to traditional master data management and came out the other side with techniques that automate the hardest parts of the process and render traditional approaches as obsolete.
What do we solve
for you?
CluedIn can master data faster, more reliable, higher in quality, more automated with full data compliance.
Your data will be more ready-to-use due to the fact that CluedIn automates a large part of the entire master data journey for your data-fueled projects.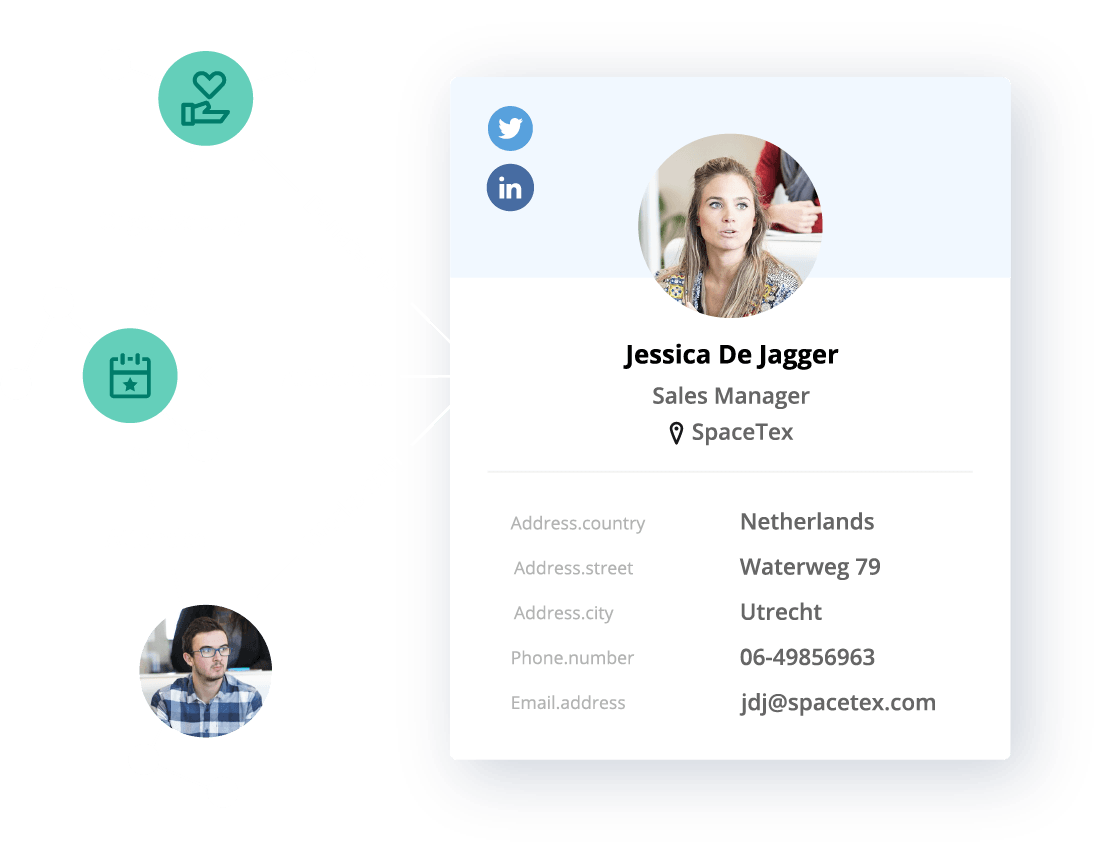 Why do our customers love CluedIn?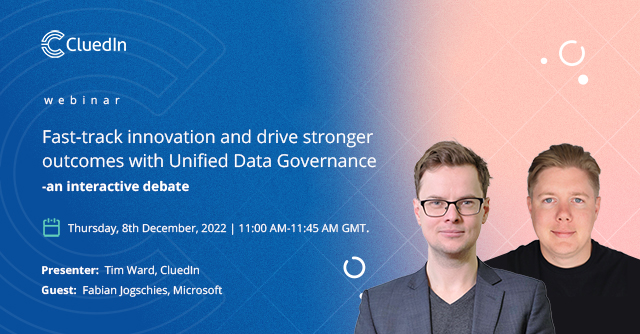 Webinar: Fast-track innovation and drive stronger outcomes with Unified Data Governance
CluedIn and Microsoft discuss how data governance & quality best work together to deliver trusted data that is ready for insight.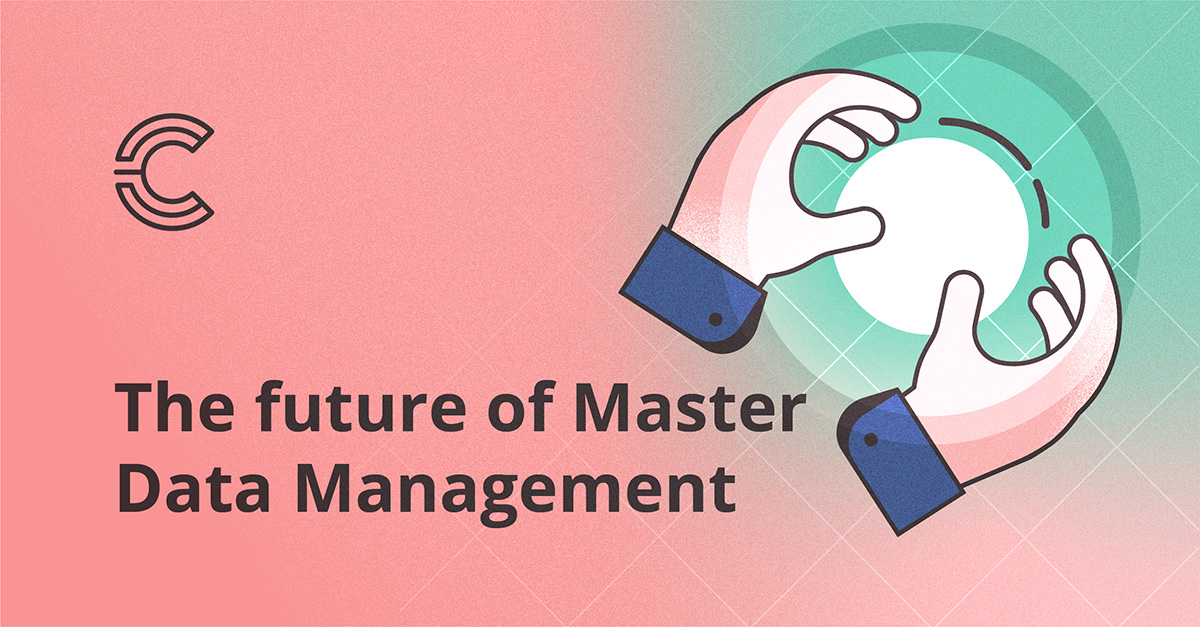 The future of Master Data Management
Learn how modern Master Data Management is changing how companies use their data. In many ways, the future of Master Data Management doesn't look like Master Data Management at all.
Read more news & articles from
CluedIn here
Want to learn more about what high quality,
trusted data could deliver for your business?
Book a Discovery Call
Contact our team of experts today to discuss how CluedIn can help solve your toughest data challenges.
Build a Business Case for MDM
Discover how to build a business case for Master Data Management that delivers business outcomes.