Power your data-driven projects with high quality, trusted data from Microsoft and CluedIn
Master, govern and protect your data estate with the fully integrated, Cloud-native data platform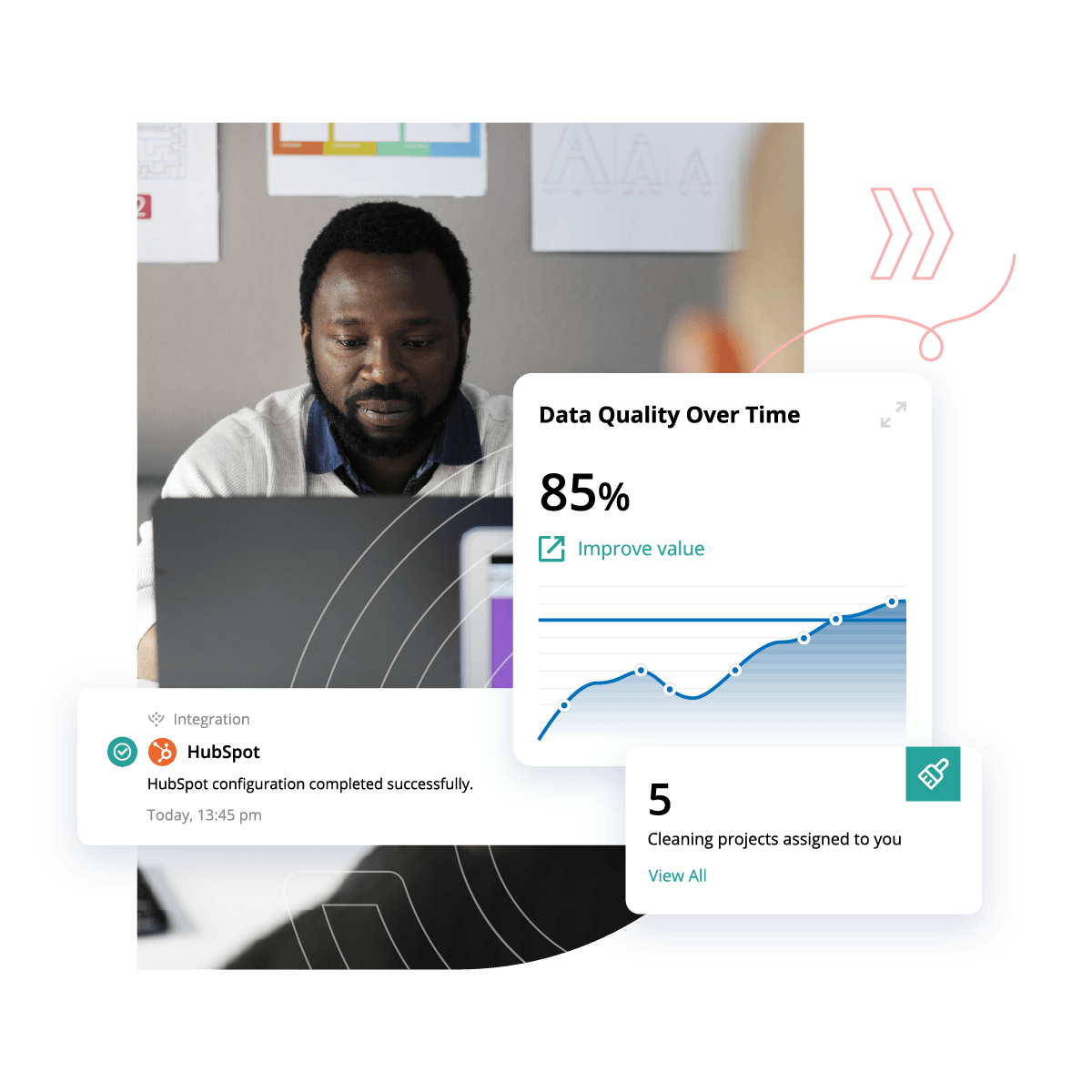 Fast-track your journey to trusted data
Unified Data Governance from Microsoft and CluedIn allows you to discover, classify and share high quality data from across your entire data estate. This includes on-premises, multicloud, and software as a service (SaaS) data. With end-to-end data lineage and the ability to clean, integrate and enrich your data at the record level, you can finally achieve the trusted data you need to enable your critical business initiatives.
Empower your enterprise with data that is ready for insight
Whether your goal is to create deeper relationships with your customers, modernize your IT operations or better enable your employees, none of it is possible without revealing the insights contained within your data.
Microsoft Purview and CluedIn combine to offer enterprises visibility into their data at both the macro and micro level. Armed with this level of transparency and detail, your data will be ready to fuel machine learning (ML), artificial intelligence (AI) and digital transformation projects.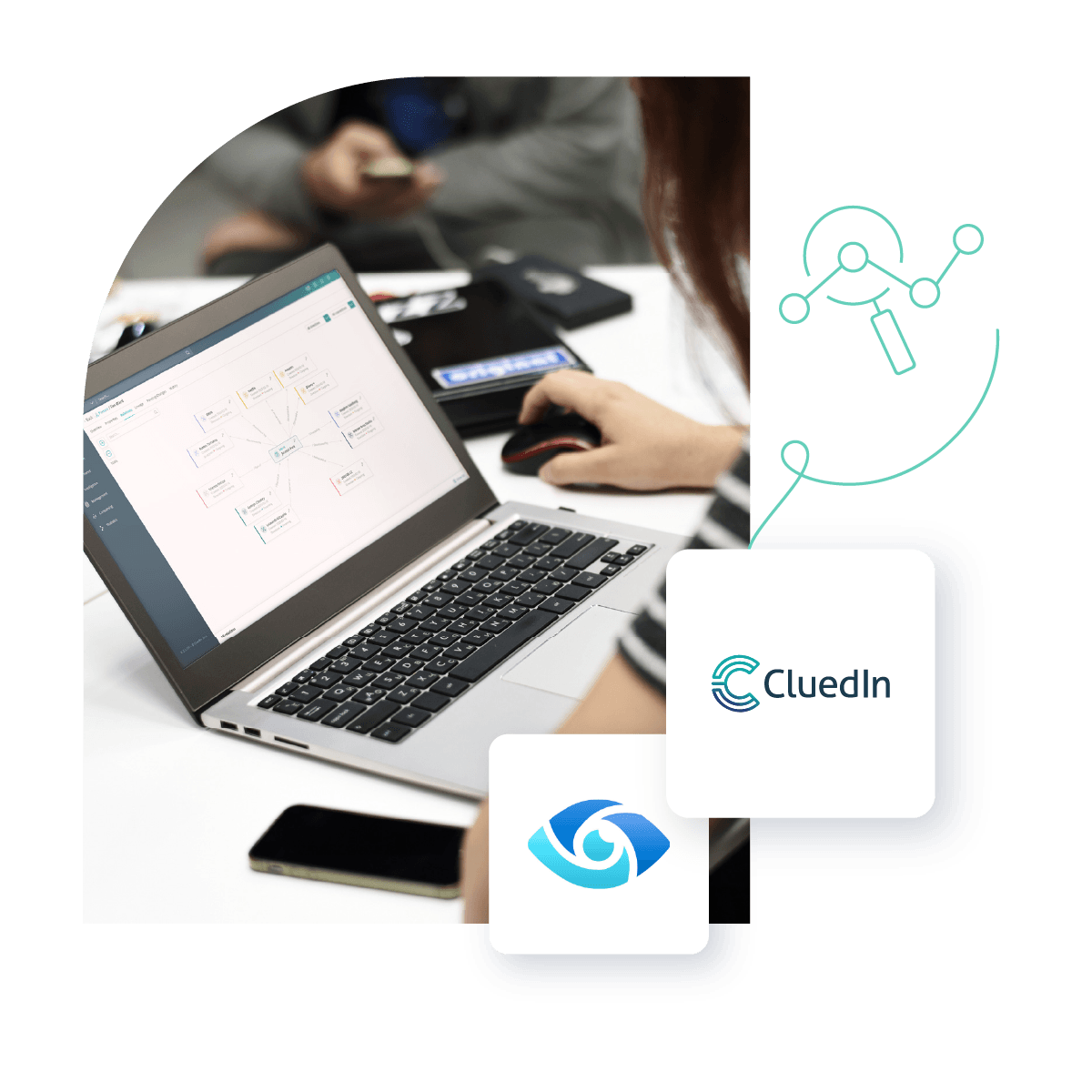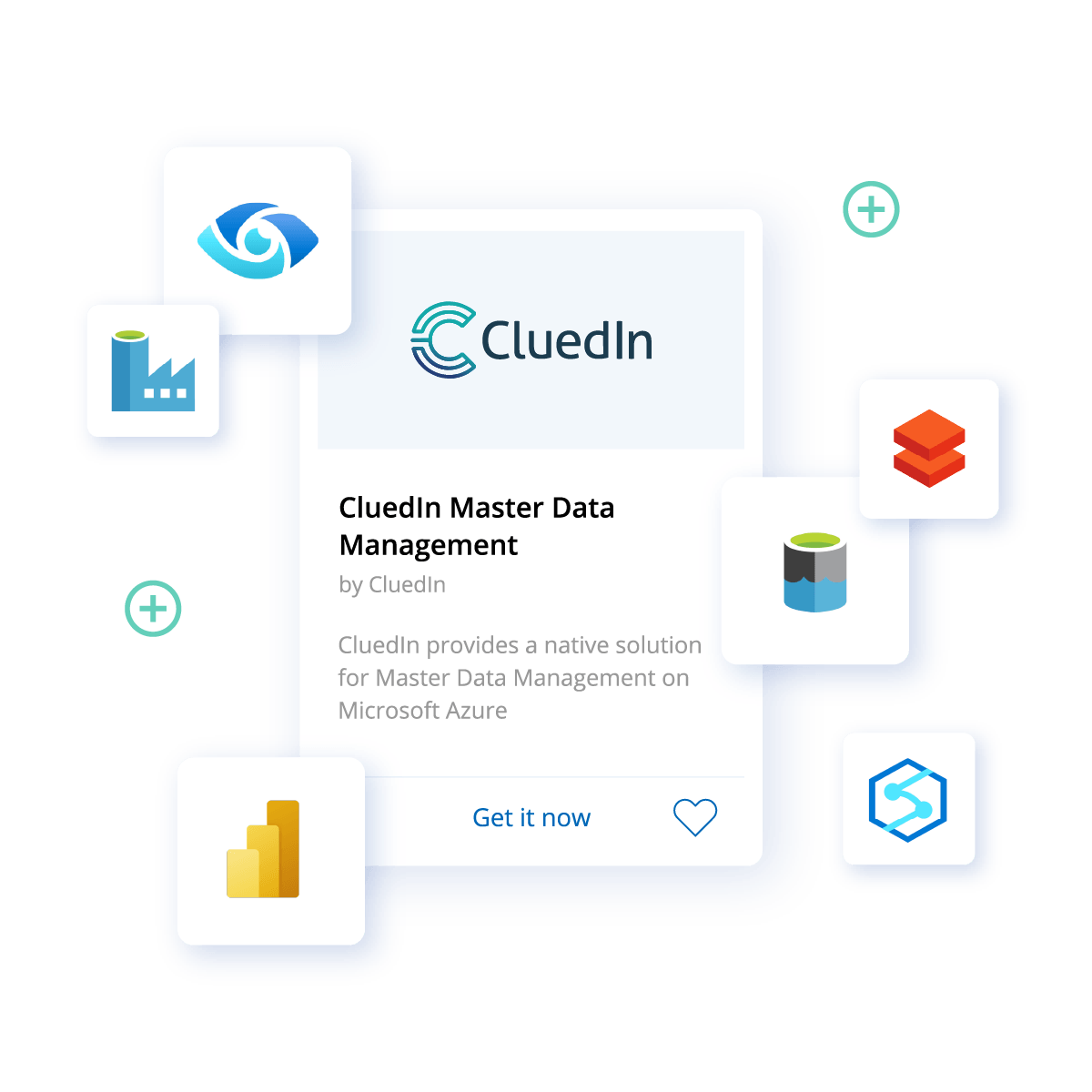 Fully integrated, Cloud-native
Microsoft Purview is the comprehensive set of solutions from Microsoft that helps you to govern, protect, and manage your entire data estate. CluedIn's graph-based, Azure-native Master Data Management platform integrates natively with Microsoft Purview to create a comprehensive Unified Data Governance Solution.

In addition to Microsoft Purview, CluedIn integrates with 26 other Azure services, including Azure Data Lake Gen2, Azure Databricks, Azure Synapse Analytics, Power BI and Azure Data Factory.
How
CluedIn

natively integrates with Microsoft Purview

Purview brings data governance capabilities to the Microsoft Azure cloud, and CluedIn provides native integration to its functionality.
This means that:

The Microsoft Purview Glossary is available directly in CluedIn and vice-versa.

CluedIn can ingest assets that have been registered in Purview.

CluedIn can pinpoint personal information from Purview at the record level.

CluedIn supports unstructured, semi-structured and structured personal data.

CluedIn will use the schema set in Purview to automatically map data sets into CluedIn.



CluedIn extends the Purview Lineage with detailed processing logs.



CluedIn can initiate Purview Scans before a new data ingestion is scheduled.


Want to learn more about what high quality,
trusted data could deliver for your business?

Watch Video
See how Microsoft Purview and CluedIn combine to bring the most comprehensive end-to-end data estate lineage available.

Download White Paper
Discover how Microsoft Purview and CluedIn combine to deliver the data that drives your business.

Read the Article
Learn what a truly Cloud-native Master Data Management platform can do for your business.