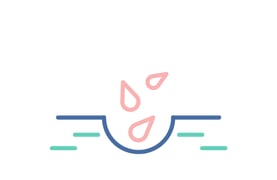 Starter Plan
28,500 USD / year per 4 CPU cores
Includes features like:
Database Connectors

Files
Automated Data Integration
4 Metrics
Compliance
CluedIn Clean
Duplicate Detection
Rules Engine
Glossary
Streaming
Automatic PII Detection
Data Dictionary
GraphQL
Data Lineage
Bronze Support
Data Source Access Control
Unlimited Users
Unlimited Data
Database Connectors
Inbuilt Integrations to PULL data from SQL Server, Oracle, MySQL, Postgres. No CDC support, it will use a schedule that YOU can define.
Files
Upload CSV, TSV, Excel for one time ingestion of data.
Automated Data Integration
Zero-Modelling, Zero-Indexing semantic based integration. No code, simple.
4 Metrics
We will measure Accuracy, Completeness, Relevance and Connectivity of your data.
Compliance
Generate Subject Access Requests directly from CluedIn.
CluedIn Clean
Intuitive data cleaning tools for data stewards to clean data.
Duplicate Detection
Graph Based, Deterministic, Probabilistic Duplicate Detection.
Rules Engine
Build business rules to make automatic decisions on data.
Glossary
Build a Business Glossary that maps your data to business terms.
Streaming
Push data from CluedIn to downstream consumers. This version only supports pushing to databases.
Automatic PII Detection
Detect Personal Data in Structure Data.
Data Dictionary
An automated dictionary of all metadata from integrated sources.
GraphQL
A simple to use query language to be able to PULL data from CluedIn.
Bronze Support
24 / 7 Support.
Data Source Access Control
Allow read access to data at a data source level.
Unlimited Users
You can have as many people login and use the platform as you want.
Unlimited Data
There is no limit to the amount of data and the amount of data sources you would like to add to your CluedIn account.
Contact Us
Fill in this form and we will reach out to you.