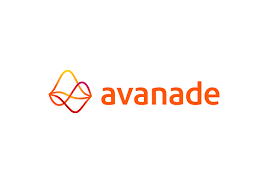 About Avanade
The data landscape at many organizations has evolved over time. It now includes sensor/IoT data, imagery, real-time streams, social, historical and even document repositories to help solve business problems. Layering in AI capabilities adds to the need for good data management practices to accelerate business results.

Realizing those results requires a strategic view and outside-the-box thinking. You need to have quality data to address business problems, and you need to be managing it well to get what you need from it. The data management, data dictionary, data governance and quality standards you set can help you speed up problem solving.
Avanade was founded as a joint venture between Microsoft and Accenture. We're a leading integrator and innovator of Microsoft data and analytics solutions.
We have:
More Microsoft business intelligence certifications than any other provider
Over 3,500 analytics professionals worldwide
More than 1,000 data engineers
400 AI practitioners
4,200 business excellence and automation experts
6,000 automations to date for 350 clients
550 analytics systems enterprise clients
IDC named Accenture and Avanade to the Leaders Category in IDC MarketScape: Worldwide Microsoft Implementation Services 2019 Vendor Assessment
HFS named Avanade and Accenture 2019 leader for Microsoft AI Services