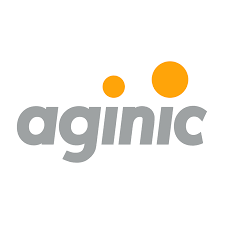 We solve problems, differently
We are a bunch of social geeks that team up to chase unicorns, every day. That means we like to work out the best ways of doing things, to create true value for everyone we work with. Often that means solving business problems in new and innovative ways.
With agile and design as key components in the way we work, we have an impressive track record of successfully managing and delivering elegant solutions to complex problems. As specialists in the tech world we have refined and optimised our delivery approach to create the best outcomes for anyone we work with.
We are a diverse crew of creative data analysts, designers, engineers, delivery coaches, and cloud technicians that love to combine our technical skills to solve problems.
Drive true commercial returns with data strategy
Data is an organisational 'asset' although it doesn't reside on the Balance Sheet. Data is the key input that drives effective decision making through analytics-driven insights. Organisations usually have a Business Strategy and sometimes an IT Strategy but unfortunately most don't create actionable plans.
Aginic's Data Strategy solution is unique and breaks the mold from a typical strategy with lengthy reports and focuses on a quicker path to business value. Aginic's Data Strategy solution delivers a specific roadmap on how to achieve an organisation's optimal target state.