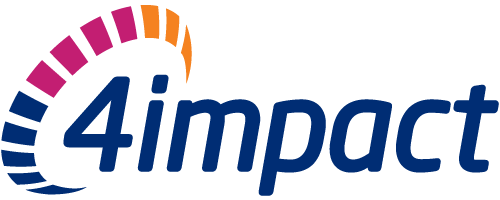 About 4impact
4impact was started with the goal to provide highly experienced, professional talent to support complex technology project delivery; and has developed a reputation for doing just that. Our vision has always been to change the way things have been done within the marketplace, and we believe that this is what makes us different.
High-value business transformation all starts with a simple conversation.
We believe that people lie at the heart of technology, and that when you harness the power of technology and people, you can make a massive impact. This drives everything we do. We put the human in technology, to fulfil potential; that is the 4impact difference.
4impact - your CluedIn partner for business uplift and transformation
4impact and CluedIn streamlines the process of making enterprise data ready to use. We achieve this by helping our customers consolidate and transform data from disparate systems into accessible, accurate and trusted data for a fraction of the cost and effort of traditional data management solutions.
A range of Services and Solutions to transform your business:
"CluedIn is a remarkable piece of technology aligned to our best-of-breed partnership ethos. As a 100 percent Australian owned and operated company, 4impact is proud to be chosen as one of CluedIn's implementation partners for Australia and New Zealand."