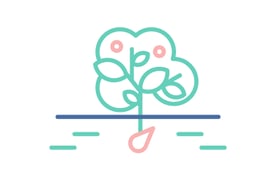 Leader Plan
POA / year per 4 CPU cores
Includes features like:
Everything in Data Driven pack +
+13 more Metrics
Mesh API
Data Ops
Data University
Data Hub Architecture
Data Audits
Custom Logging Providers
CluedIn Train (Machine Learning)
Data Retention
Silver Support
Fine Grained Access Control
Data Anomaly Detection
Impact Analysis
Hierarchy Management
Workflow Management
+ 13 More Metrics
Staleness, Flexibility, Availability, Usability, Traceability, Complexity, Noise, Dark Data, Uniqueness, Auditability, Orderliness, Interpretability and Sparsity.
Mesh API
The ability to write back to operational systems that sent the data to CluedIn e.g. if we clean data in CluedIn, it might make sense to write these clean values back to where it came from
Data Ops
Full data processing transparency and explain log. This will give you all the metrics, telemetry and explanation on how fast data is processing, what CluedIn is doing to the data (e.g. transformation) and cost management on the cluster.
Data University
Exclusive Video content for solving use cases with CluedIn.
Data Hub Architecture
The ability to run multiple CluedIn instances in different geographical locations, but control it as if it is one instance.
Data Audits
Scheduled reports that scan the entire CluedIn data repository for possible data issues.
Custom Logging Providers
Change the logging provider of CluedIn to over 70 different providers including ELK, Azure Monitor and more.
CluedIn Train (Machine Learning)
CluedIn's secret sauce. CluedIn Train allows Data Stewards to build up Machine Learning models to make automated decisions on data quality issues.
Data Retention
Setup automated retention periods on your data in CluedIn and your source systems to archive or remove data on time schedules.
Gold Support
24 / 7 dedicated support.
Fine Grained Access Control
Cell-Level Security.
Data Anomaly Detection
Machine-Learning-Driven anomaly detection.
Impact Analysis
Before running any action in CluedIn, you can see the impact analysis to downstream and upstream consumers.
Hierarchy Management
Build custom relationships and hierarchies between records.
Workflow Management
Build custom workflows and business processes to fit your custom needs.
Contact Us
Fill in this form and we will reach out to you.