Pricing: Data Driven Plan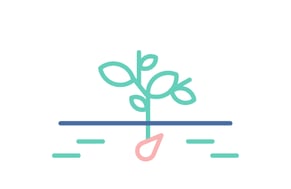 Data Driven Plan
38,000 USD / year per 4 CPU cores
Includes features like:
Everything in Mature pack +
+8 more Metrics
Change Data Capture (CDC)
On-Premise
External Enrichment
Data Profiling
Boost License
Single Sign On
Data Breach Reports
Unstructured Data
+8 more Metrics
Validity, Uniformity, Stewardship, Timeliness, Consistency, Accountability, Integrity and Conformity.
Change Data Capture (CDC)
To cater for legacy systems or badly designed databases, this is our change data capture support for 10+ databases.
On-Premise
Support running CluedIn on-premise and also connect to on-premise data sources.
External Enrichment
Enrich your data from over 35 online services.
Data Profiling
Have your data automatically profiled for anomaly detection, outliers and more.
Boost License
Use unlimited CPU cores to ingest your historical data.
Single Sign On
Support for over 220 Single Sign on Providers to act as your authentication layer within CluedIn.
Data Breach Reports
The ability to generate reports on data that has been detected as breached.
Silver Support
24 / 7 prioritised support.
Unstructured Data
Support for extracting content from over 300 types of file extensions including PPTX, DOCX, Open Office, PDF and more.
Contact Us
Fill in this form and we will reach out to you.