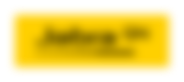 Fastest Growing Audio Device Business.
This audio company have the luxury of being a top 50 company in Scandinavia. They have partners all around the world such as Walmart and Best Buy that sell their products. Unfortunately, these partners share their sales in different CSV formats with no Id's of products or partners.
CluedIn solved this challenge with its intuitive and modern approach to data integration. This process that typically takes weeks and costs 16 million DKK a year has been automated.
Azure Cloud.
Data Governance.
Data Quality.